pikepss Weekly on David Archuleta
Good Morning Honeybees and Fans!
Los Angeles welcomed David Archuleta this week with traffic, clear blue skies, snow covered mountains and many sessions with a long list of gifted songwriters.
In between songwriting for his next album, David passed the time with bubble tweets, crazy twittering and eating Israeli food (which he likes). His busy schedule allowed time to enjoy the Grammys pre-party and the "Cue the Music" – A Celebration of Music and Television – at the Wilshire Ebell Theater in Beverly Hills.
SoundScan numbers are great and the "Crush" ringtone is becoming the most popular mobile ringtone in the world. Check to see if your mobile phone service offers David's "Crush".
As announced, David will be attending the Super Bowl Experience Charity Events in Miami with Jordin Sparks this week. His never-ending contributions to so many charities truly reflect his heartfelt compassion and concern for so many in need.
Have a safe and happy week everyone!
Media
Reviews and Interviews
26 January
From David Archuleta Vietnam
David Archuleta listed as key donor to "Plane to Haiti"
Posted on January 26, 2010 by archieologist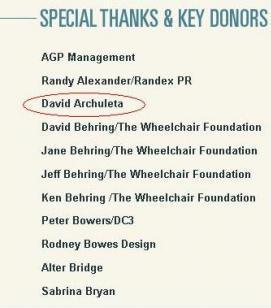 This urgent humanitarian mission will serve the devastated people of Haiti to provide over three tons of medical supplies, doctors, and medical staff. The plane is being loaded and ready to be fueled. Government clearance has been granted to land, but the necessary funding has not yet been satisfied. Your donations will help this plane fly as soon as possible, with excess funds used for additional wheelchairs and relief supplies. No donation is too big or too small. Please help today!
29  January
David  Archuleta – Attended "Cue The Music: A Celebration of Music And Television"
29 January 2010
It's GRAMMY week! David Archuleta looks as if he is enjoying himself. Get used to it David—you will be attending many of these for years to come! GRAMMY Foundation returned to The Ebell of Los Angeles, hosting Cue The Music: A Celebration Of Music And Television, the 12th Annual GRAMMY Foundation Music Preservation Project, at the Wilshire Ebell Theatre. The evening featured live musical performances and historical television footage from the Paley Center for Media, content partner for this year's program.  And what a show it was! – GRAMMY-winning legend Solomon Burke, current GRAMMY-nominated artist Colbie Caillat, current GRAMMY-nominated R&B vocalist Melanie Fiona, GRAMMY-nominated pop/rock band the Fray, Latin GRAMMY winner Jorge Moreno, and current GRAMMY-nominated singer/songwriter Jason Mraz were a part of the sold-out show.
30 January
Miami (CBS4)
Super-Sized Branding Surrounds The Super Bowl
South Florida is begging to feel the fever, Super Bowl fever that is, as the Super Bowl returns to Miami for the tenth time on Sunday, February 7th. But as most fans know, the Super Bowl isn't just about football, it's also about the parties, celebrities, concerts and extravagant fan fare designed to promote certain products and brands.
The marketing bonanza kicks off Friday night at the opening of the Bud Light Hotel in South Beach. Bud Light has taken over the Doubletree Surfcomber Hotel, located at 1717 Collins Avenue, and is turning it into party central for Super Bowl week. Bud Light gave the hotel a complete makeover. The venue will be home to a week's worth of celebrity filled events including a UFC exhibition, GQ Magazine party, Usher concert and a Jamie Foxx concert.
 
The Eden Rock Renaissance Resort & Spa will host the family-friendly Sparkstown Teddy Bear Picnic on Wednesday, Feb. 3rd at 5:00 p.m. The event features performances by Jordin Sparks and David Archuleta. Guests are part of a service project involving teddy bears that Archuleta and Sparks will deliver to a local hospital and SOS Children's Villages in Florida and Haiti.
 
Sparks continues her weekend-long Super Bowl Experience at the hotel at 9:30 p.m. with close celebrity pals and ex-American Idol contestants, among others.
Chart/Book Sales/Misc Updates
Top earning Idols, Top Ringtone, SoundScan
24 January
David Archuleta listed in 2009 Greatest Pop & Rock Hits
Musicnotes.com
23 January 2010
by pikepss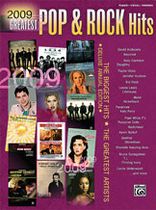 25 January
Forbes Media LLC – Top Earning Idols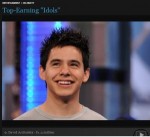 Forbes magazine just came out with its list of top-earning "American Idol" alums, based on album sales, concerts, merchandising, etc…see how much dough your favorite Idol raked in this year. Can you guess where Carrie Underwood ended up on the list?
10. Taylor Hicks – 300,000
9. DAVID ARCHULETA – 1.3 mil
8. David Cook – 2 mil
7. Chris Daughtry – 2 mil
6. Clay Aikin – 2.2 mil
5. Kelle Pickler – 2.3 mil
4. Jordan Sparks 3.1 mil
3. Kelly Clarkson – 4.2 mil
2. Jennifer Hudson – 5 mil
1. Carrie Underwood – 14 mil
Let's also remember how long each of these Idols has been out recording.
27  January
Samsung battery charger
January 28, 2010
Posted by pichet on January 28th 2010
The Crush Ringtone by David Archuleta is quickly becoming one of the most popular ringtones in the world. E 'to the number 1 most popular mobile charts and is currently the chart reached # 2 in U.S. iTunes Top Songs. Based on its popularity, the ringtone might soon be issued to one of the most popular mobile phone ringtones ever!
Crush is the debut single by David Archuleta, American Idol seventh season runner-up. The track was by Jess Cates, Dave Hodges, and Emanuel Kiriakou written.A digital download of the song was August 12, 2008 are available. After one day can Airplay Crush # 93 on Billboard Pop 100 and # 57 debut Pop 100 Airplay. The song is also one of the most added tracks CHR Mainstream Radio stations.Following the song digital release for iTunes Store USA August 12, 2008 the song climbed to # 1 on iTunes in less than 24 hours. Crush debut on the iTunes Store in Canada and # 2 is scheduled for debutBillboard Hot 100 next week.
The song's popularity has helped make this a popular phone ringtone. The track has also passed the Canadian and Australian music charts, so that the ringtone very popular in their States as well as the United States.
Great to see Jive promoting David's album!
Jive Records discography
Upcoming Albums
Trai'D – Trai'DMark (HiTz Committee/Jive)
(Debut) (Jive/Zomba)
29 January
Songwriting session with Dapo Torimiro and Priscilla Renea (pictured) and Lindy Robbins in Los Angeles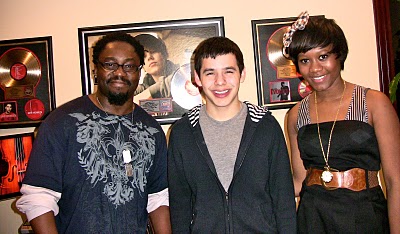 30 January
Idol Chatter
Bonus SoundScan numbers
David Archuleta, "Crush" (3,000 weekly/1.884 million total — this is a more specific figure than the rounded one given a few weeks ago, which only took the total to one decimal place)
Twitters
DavidArchie & Friends
25 January
DavidArchie – Corn flakes and bananas for breakfast.
@DavidArchie put me on the floor when we were tracking the Christmas record. That boy is GIFTED!!!!! Trust me I've recorded a lot of peeps.
Reply Retweet The best of the best writing with and for @davidarchie this week..I'll keep you posted!
He definitely seems excited to be writing with David!
DavidArchie – Wow, so driving today a big blue car with 3 doors on each side zoomed past me! I've never seen a 3 door car before!
DavidArchie – Took my grandpa to go see Avatar at the Imax! Haha!
DavidArchie – Haha I love it RT@therocketsummer I need a break – but I'd rather have a breakthrough.
DavidArchie – @EmanuelKiriakou Really?? Man I can't wait to hear what you guys are doing! I want to be there! But I'd want my brain to work miracles.
26 January
DavidArchie – Arrived in LA! On my way to the first writing session for this week.
DavidArchie – In the studio working with @theMessengersNA. Had some Israeli food for lunch for my first time. It was good!
DavidArchie – Well finished for the day finally. Can't wiat to go sleep!
27 January
DavidArchie – "All of us want to do well. But if we don't do good too, then doing well will never be enough."
DavidArchie – Got a workout in and had a good first part of the day. On my way to the next studio for today.
DavidArchie – What an interesting looking bird the cassowary is.
DavidArchie – Uh, yeah I think these guys might need some fresh air or something lol. @EmanuelKiriakou and @Andre_Merritt for ya. http://bbltwt.com/2vpd
DavidArchie – Finished another day of writing! Really enjoyed it. Tired again though haha. Good night!
28 January
DavidArchie – Hey guys yu can meet me in Miami at the Jordin Sparks Experience! Go to ww.jordinsparksexperience.com for more info
DavidArchie – Blue ocean on one side, and snow-topped mountains on the other. A beautiful clear day.
DavidArchie – Writing session day #2 with @TheMessengersNA
DavidArchie – All right session finished for the day!
DavidArchie – At the Grammy Foundation Cue the Music event. Colbie Caillat and Jason Maraz singing together now!
DavidArchie – This is cool. A lot of great video clips and great performances! The Fray is performing now.
29 January
DavidArchie – Ah, out of traffice finally! Starting the morning off with some meetings.
DavidArchie – Writing session with Dapo Torimiro and Lindy Robbins today.
DavidArchie – Priscilla Renea is here writing with us now. Way talented! Love hearing her sing the ideas she comes up with lol.
DavidArchie – Had a great time at the writing session today! Looking forward to tomorrow for the next day with these guys.
30 January
DavidArchie – bow wow wow yipee yo yipee yay.
DavidArchie – Starting the last writing session for the week! Let's see how this goes! Already sounding neat.
DavidArchie – Got 2 songs written today! @PriscillaRenea and @ Dapo Torimiro are so talented! Finishing the rough vocals on the last of the 3 songs:).
Google Alerts
Random photo, Bubble Tweets, and More!
26 January
From Archuleta Vietnam
Love the Random Picture!   Look at that cute hair!!!!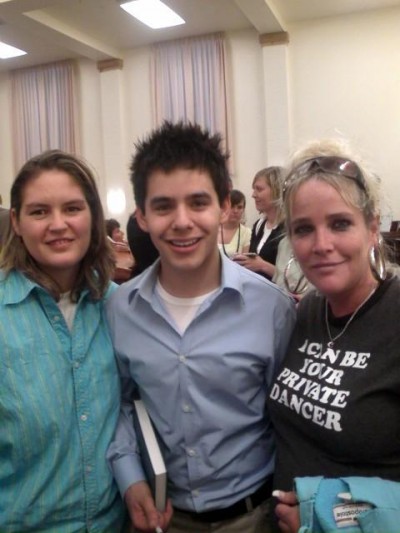 29 January
Bubble Tweets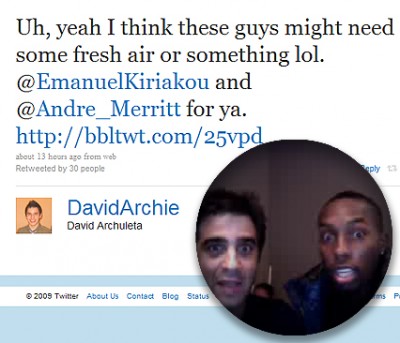 30 January
David Archuleta Best Singing Moments
from Saxophoney
blogs, vids, VIPs
Songwriting, Cassidy
Songwriting Sillies!
You call this work?  David was "writing" (in quotes because playing Mario Kart for 3 hours hardly qualifies as work) with Nasri Atweh and The MessengersNA in LA yesterday.  Check out the adorable tweets from Nasri:
hey guys working with the very talented @davidarchie right now. Very grateful to be working with such a talented singer.
@davidarchie David has challenged me to a game of N64 Mario Kart. Who do you think will win? fyi, im the best at mario kart…….
http://bit.ly/apV71o so amazing i had to share with the world! —"Prayer of the Children," MTV
hey guys haven't started the mario cart challenge yet with @davidarchie but i will announce the winner once it's done!!!!
the results are in. @nasriworld has won the first three, but @davidarchie has managed to hold down second place. He's a little rusty lol
just so everybody knows @davidarchie is using YOSHI and @nasriworld is using WARIO. Its getting crazy in here.
@davidarchie just won his first mario cart session.
ok guys were taking a break from mario cart and gettin back to work. ill keep u posted!!!!!
@davidarchie and @nasriworld and @themessengerNA are makin history in the studio today!!!!
@DavidArchie for all the Archie lovers, the song is called "today"!!
@davidarchie i'm only giving you guys the title!!
TheMessengersNA tweeted a bit too.  Get ready to say, "Awwww…"
In studio w @davidarchie, who is quite a good dude
We stand corrected….@davidarchie is an AMAZING dude !! lol
David tweeted about….wait for it….food.  Awesomeage.
In the studio working with @theMessengersNA. Had some Israeli food for lunch for my first time. it was good!
Eman tweeted too!
Ok time to go home….@davidarchie and @andre_merritt in the afternoon..
* * * * * * *
28 January
From FOD
Eva Cassidy's Brother Dan Comments on David's Talent and Singing Fields Of Gold
I am familiar with David's singing talent, as I have watched him several times on American Idol on TV up here in Iceland where I live, and have been very impressed with his wonderful singing each time I have watched him. I am also intrigued by the fact that he mentions and acknowledges my sister Eva as a major artistic influence. I know that Eva would be flattered to know that her singing has influenced and inspired so many up and coming singers, especially David whose beautiful singing belies his age. After viewing that clip of David singing "Fields of Gold"—live in Anaheim—I know that Eva is smiling down on him whenever he performs that number on stage.
Human Interest
Rising Star Outreach, Plane to Haiti, and Phone Call from David
25 January
Rising Star Outreach reaches its goal.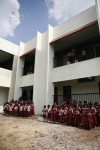 This is truly a time to celebrate. A little over ten months ago a goal was set to raise $35,000.00 for Rising Star Outreach. Rising Star Outreach had a dream and David Archuleta fans worldwide helped turn this dream into a reality. Fans from every corner of the globe answered the call to raise funds for Rising Star Outreach. The money raised helped send Dr Scott McGavin and a dental team to India to provide much needed dental care for the children. It also provided for a sewage system for the school, and helped furnish a secondary school. (computers, lamps, books,etc)
Winner of David Archuleta phone call from Rexburg
by Steven Pope
REXBURG
A BYU-Idaho student wins a phone call from David Archuleta this afternoon.
Courtney Cook is, just like many other single girls, Archuleta's biggest fan. So she called in to an Archuleta hot-line and told her favorite Christmas memory in hopes of getting a chance to speak to her idol. "Umm it's pretty exciting, umm. I'm going to try my best to let him know I'm single. And maybe we can hook something up there," said Cook. Cook's favorite Christmas memory was when her family spent their Christmas funds on a family that had greater needs.
27 January
Salt Lake City Tribune – David Burger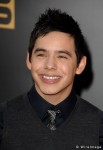 An MD-80 aircraft packed with over three tons of medical supplies, doctors, and medical staff in Long Beach is leaving any minute now on a humanitarian mission to Haiti, landing in Port-au-Prince.
Scott Stapp and the members of Creed, New Kids On The Block, Alter Bridge, Tom Morello of Rage Against the Machine, Godsmack, Julianne Hough, Eve, and David Archuleta head the initial wave of musicians helping the cause, with more joining by the moment. Together, they've helped the staff of DC3 Music Group raise over $1 million in supplies and donations.
The plane has been donated by the airlift mission's primary partners, the Wheelchair Foundation. PLANE TO HAITI will return to the U.S. from its first mission on Friday night or Saturday, pending last-minute flight details.
The Wheelchair Foundation is accepting donations through the mission's new website, www.planetohaiti.org
Hearts for the Arts: A²SO Gala Fundraiser
February 6, 2010, 6 pm
Barton Hills Country Club
Every year Hearts for the Arts raises over $60,000 for educational and artistic programs of the A²SO. This year's event will be held on Saturday, February 6 at the Barton Hills Country Club. Hearts for the Arts is an evening-long celebration beginning with a silent auction and champagne reception, followed by an elegant dinner and live auction.
pikepss' Pick of the Week
MTV Jim Cantiello backstage with David
MTV  Prayer of the Children
by Jim Cantiello
MTV News correspondent Sway chatted with several of the participants of the telethon Friday night, including Archuleta (or as I call him, Archupuppy or Archadorable — depending on my mood). Sway noticed that David was humming to himself before their interview began, so when it came time to roll tape, he asked the "Idol" star if he wanted to share a song with the world.
This should come as no surprise to Archie's fans, but David happily obliged and treated MTV News to an impromptu (and heart-stoppingly gorgeous) rendition of Kurt Bestor's "Prayer of the Children."
David Archuleta Sings "Prayer of the Children" on MTV
DA Weekly Buzz about David Archuleta!
Copy this short URL to share this post anywhere: http://www.dabuzzing.org/?p=10403

Tags: Buzz Wrap · Charities · Crush · Dapo Torimiro · Grammys · Jordan Sparks · Lindy Robbins · Miami · MTV News · pikepss · Priscilla Renea · Pro Bowl Experience · Songwriting · Weekly Wrap
Filed in: career|columnists|David Archuleta|music|news|opinions|performances|photos|pikepss|reviews|voice
This Post has no Buzz yet.