pikepss Weekly on David Archuleta

Hope everyone is having a wonderful Labor Day weekend. Have fun and be safe! This week we have more polls, road trips, big portions at Claim Jumper and Twitters galore! Must try that egg white sandwich! David has been a real Chatty Cathy with his twitters and blogs! Loves his off time with family, gets his face on postage stamps and hopefully has finished his Christmas Album! What next! Going to Disneyland! Read on and see!
Media
Reviews and Interviews
4 September
What is pop singer Paul Anka doing these days?
Timothy Tyrell, Chicago, Illinois
He's putting the finishing touches on his autobiography, set for publication this year. "I'm also working on a Broadway show about my life," Anka, 67, tells us. "I'd like David Archuleta (17 year-old American Idol Runner up) for the lead, because he reminds me so much of myself as a young singer."
(David's talent is so far beyond just stage productions; I would not like to see him boxed and packaged into just this type of entertainment.)
Portrait Magazine – An internet magazine, you cannot buy it in the stores. They are having a poll so you can vote for your Role Model and All around Great Person! Can anyone think of someone in that category? Starts with a DDDD….AAAA…VVVV…IIII…DDDD!! You can vote for David at http://wwwportraitmgazine.net
David Archuleta's Christmas Album is #1
David Christmas Album is #1 in Amazon's Opera and Vocal bestseller list! Right underneath his Album is Josh Groban's CD, Noel. Woot! Woot! David is #4 in Bestselling Holiday Album and #7 in Most Wished Holiday Album. The totals are updated hourly on Amazon. Please go and preorder his CD. We want David's album, Christmas from the Heart, to be #1 in all lists.
Twitters
DavidArchie & Friends
30 August
@the rocketsummer – Haha! It's goin' well. Just got back from Alaska.
DavidArchie – Sleepy! What are ways of falling asleep faster so mornings are easier to deal with?
DavidArchie – Just landed in LA. On my way to go record some more.
31 August
DavidArchie – Recording can get pretty fun sometimes HaHa!
DavidArchie – Wow. All the servings of food at Claim Jumper are really big!
DavidArchie – It's amazing to see the ocean and the stars in one glance. Beautiful!
(What's amazing would be to see David, the stars and the ocean in one glance. Beautiful!)
1 September
DavidArchie – Try to leave the light when I'm gone, even in the daylight shine on. Familiar voice on the radio haha – Good song.

DavidArchie – Time crunches are pains! Lol. On my way to give my opinion on more Christmas stuff with comping and mixing. Then more recording.
kbester – In the studio with David A and his Dad-ager listening to mixes.
kbester – It is finished! The tunes I arranged for David A. are "in the can " as they say in the biz.
Onerichsong – Time to head back over to the studio to try and wrap a couple things up…could tonight be the night??? Is there magique in the air???
DavidArchie- Finished going through recordings of the songs for today! Tonight's recording session is rescheduled for tomorrow! More time to work on it.
Onerichsong – Don't you love it when things work out….
2 September
DavidArchie – So another day filled of recording Christmas music. This might be the last day of recording for the Christmas album!
kbestor – Officially done with my Archuleta Christmas tnes. Gonna take a week off before I start getting ready for my own holiday show.
DavidArchie – Wow! How does time fly by so fast in the studio? 1 hour in the booth feels like 15 minutes.
DavidArchie – Seriously where does the time go? Haha. Finally done though!
3 September
DavidArchie – Trying to get the Christmas album cover artwork worked out! Ah!
DavidArchie – Interviews are fun haha.
onerichsong – Kind of crazy that tomorrow's writing session starts the next chapter. It's gonna be interesting switching gears.
DavidArchie – hey! New blog up here- http://tinyurl.com/knc2jf

DavidArchie – I'm not always a fan of traffic.

DavidArchie – Got a hair trim! and surprise, surprise, more recording tonight haha.
4 September
DavidArchie – It's pretty entertaining driving down the street and saying all the random little shop names. They get pretty interesting.

DavidArchie – Planning on going to Cali for the weekend, Will it work out? ldk because I still might have to record more haha.

DavidArchie – Back in the studio. How exciting. lol
bentonpaul – …we just picked up King of Leon, The Beatles, David Archuleta, and Bleu for the final leg of the road trip.
DavidArchie – Am I really finished recording vocals for the Christmas Stuff! I sound kinda like Marge Simpson now haha
onerichsong – @DavidArchie – Actually more like Marge's sister, but, okay, j/k have a great weekend!
DavidArchie – Woo road trip with my mom and sisters (finally leaving HaHa
5 September
DavidArchie – It's always nice looking at the scenery on road trips.
DavidArchie – The Hallmark channel always seems to have emotional sensitive shows. This egg white sandwich is amazing though! Turkey, onions, avocad…
DavidArchie – Let me make it clear that yes the hallmark channel has emotional shows, but it doesn't mean I'm emotional watching it lol. My aunt was…
DavidArchie – I just drove out of the state of Utah for the first time! Cool HaHa
DavidArchie – Watching a bunch of little kids dance with glowsticks to the Hamster Dance at a church talent show. So awesome!
DavidArchie – Well that was fun talent show.
Google Alerts
September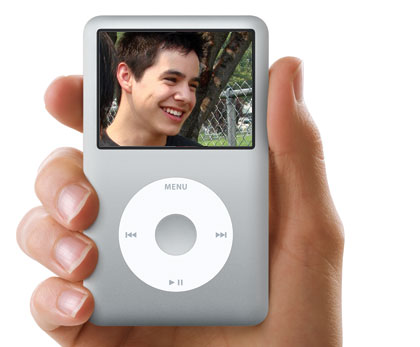 Popwatch – iPod embarrassment – The Artist Photos – You flip? by Mandy Bierly
Crush is her favorite song! But flips picture of David when playing! "I can't take a chance that someone might see his face in the 45 seconds it takes for the screen to go dark." She should have her iPod taken away very carefully! Not want to show David's beautiful face! Great looks and great talent should be shown. I parade my ipod around for everyone to see. Get used to his face Mandy it will be around a very long time.
1 September
Snarky Archies – Alaska Concert – David said he was happy to see such a big crowd, saying that Alaska was the only state that he had never received fan mail from, I think that will change.
CHARTS – Sales
31 August
Chart Central (Philippines) Zero Gravity Topping Charts
2 September
David Archuleta Christmas Album Available in Japan – November 11, 2009
Does that date seem familiar to you? HaHa! David's last year's release date for his album!!!
All about Archuleta Japan – The track list has not yet been decided yet, but the first edition includes the application cards to win the Christmas cards from David. – Preorder online HMV
Fans
blogs, vids, VIPs
3 September
David's Blog – Keeping busy in studio! Been recording in LA and Utah this week. Likes airplane rides because it gives him time to write and get really detailed in his journal. Christmas spirit is rubbing off on him! Had last show in Alaska which he felt was bittersweet! Glad to be home to catch up with everyone! It's really been important to have that time with family. Important to spend time with them. The Christmas album is almost done though! So crazy! He is excited to start next pop album! Read entire blog.
4 September
David's Message – Hey guys it's David. I just wanted to wish everyone a Happy Labor Day. I know there's no school, so I just wanted to see what you guys were ending up to. You know how I always like to hear what you guys do, especially when the stories get interesting. So should leave me a message. Thanks
CHAT with Ray Amico, David's Tour Manager, Next Tuesday September 8th @ 9:00PM ET6:00PT over at FOD. You can email questions to fodraychat@gmail.com
Human Interest
Stamps, Awards
2 September
Welcome to Photo Stamps. com – You can order stamps with any picture on them. Try it with David's face! Very easy and fast to order! Such a nice present to put on your Christmas Cards this year. Your friends not only get a Beautiful Card but one with a Beautiful stamp of David! HaHa!
31 August
LATINA MAGAZINE – Choose Our Next Cover – by Mimi Valdes Ryan
Do you have a strong opinion about who should grace Latina's Cover in '09? Is there a celebrity you feel deserves recognition or simply has a compelling story to tell! As the staff gets ready to argue out our suggestions, we figure it would be a great ideal to open it up to our fabulous website community. Go ahead suggest whomever you like, we promise to seriously consider all options even the crazy ones. Who better to help identify more amazing Latinos our audience can really identify with. You bring it on! http://www.latina.com
CASTING NOTICE FOR PRESENTERS – ALMA Awards Show
Casting Director – Narcissus Allen – Interview Dates: if selected must be available to audition Thursday 9/03/09
Shoot Start Dare – if selected must be available Rehearsal Wednesday 9/16/09 and Show day Thursday 9/17/09
Pay Rate – AFTRA SCALE (Trophy Presenter Person – Latin Female) between the ages of 25 – 35 years old
Fit Model Body Type. Knows Stage Direction – Will present trophies to winner throughout award show. Must be in good standing with AFTRA – AFTRA willing.
(Wow! What a great opportunity! – How cool it would be to present David with his awards!!!)
pikepss' Pick of the Week
David Archuleta singing "Joyful, Joyful"—Days of '47 Pops Concert, July 10, 2004.
When I rediscovered this exquisite video of David singing Joyful, Joyful goosebumps went up my arms and I had a chill run through me. Even at the tender age of 13 David had the ability to capture the essence of spirituality through song. His voice surrounds you like a warm blanket on a cold winter's night. Once you feel it you never want it to leave you. This video is 1:57 seconds and it took less than that to know this young man had something special. Sadly, the video equipment broke down and this is all that was recorded. Maybe someday soon we will hear David sing this song again! But for now, I just keep playing this 1:57 seconds over and over again reminding me just how lucky we are! Soon we will have an entire album to give us chills and goosebumps!!!!
DA Weekly Buzz about David Archuleta!
Copy this short URL to share this post anywhere: http://www.dabuzzing.org/?p=4649

Tags: Buzz Wrap · Christmas album · Joyful · pikepss · weekly buzz
Filed in: career|columnists|David Archuleta|music|news|opinions|pikepss|reviews
This Post has earned 3 Buzzes.