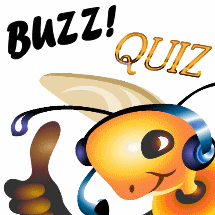 School may soon be out for the summer, but that doesn't necessarily mean that all the important exams have been taken. Fans of David Archuleta are busy 'studying,' 'cramming,' 'consuming,' 'poring over' the text of his new memoir, Chords of Strength. The book has debuted at number 15 on the New York Times' Best Sellers list for hardbound nonfiction. Quite an accomplishment, especially for an introspective 19 year old! David has done a spectacular job writing about his strong faith and family, recounting his American Idol experience, and discussing his deep-rooted love of music. The least we fans can do is read his book as if we are going to be tested on it!
Now there's the rub—haha! DA Buzzing really does have a test. See how well you remember what you read of CoS.
First quiz: ten random questions pertaining to the first 50 pages of the book
Pre-release quiz: how much we fans already knew about CoS before publication!
Copy this short URL to share this post anywhere: http://www.dabuzzing.org/?p=16563

Tags: Chords of Strength · quiz
Filed in: career|David Archuleta|news|opinions
This Post has earned 2 Buzzes.