This is Music Beat. Exploring the music world into which David Archuleta is immersed. Featuring Music Biz, Buzz Board, the Way-Back Machine, and more. Enjoy!
Buzz Board
Simon Cowell's X Factor Autotunes Contestants!
Wired.com
24 August 2010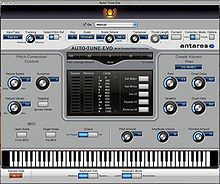 Today this Wired.com article, written by Eliot Van Buskirk, will dismay true music lovers, but it isn't shocking that "X Factor," a television singing competition, autotunes some of the contestants. Afterall, it's all about television ratings.The show even makes some of the singers sound worse than they actually do.
Photo: Autotune running on GarageBand, Apple Computer
Mr. Buskrik writes…
Music biz insiders traditionally use the term "X factor" to refer to that indefinable chunk of magic and charisma that separates the true talent from the also-rans. But for some contestants on Simon Cowell's U.K. talent show X Factor, that certain something was digitally enhanced by Auto-Tune pitch correction.

Take a second to let that sink in: The British show X Factor, set to launch in the U.S. next year, is improving the performance of vocalists in a singing competition. The general idea is to see how well these people can sing, so to tamper with their vocals would seem to nullify the point of the exercise entirely — and Cowell and Co. have admitted to doing precisely that…The controversy started after a performance by 18-year-old student Gamu Nhengu during Saturday's season premiere of the show. The young vocalist locked onto each note with a tenacity that some viewers immediately noticed had to have been enhanced, particularly during the one short stretch of the second verse.
Watch the controversial performance: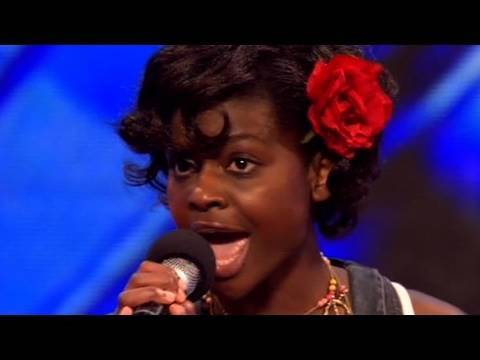 Read the entire article.
Music Biz
Apple: Streaming Music & Video
Apple Computer is taking streaming music—and video—into the Cloud with its $99 per year MobileMe service. Users can store 20 GB of files in MobileMe's cloud, and access them from any computer, iPad, or iPhone. Last spring Apple purchased Lala, a four-year startup that let users play music from the Web, in the "cloud." The New York Times says, "Lala's licenses for streaming music with the major music labels are not transferable to any acquirer, and its service has not been a hit with mainstream consumers." Still consumers will likely enjoy the ease of cloud music—no more downloading and syncing files on their computers—from a service as successful and reliable as Apple's iTunes.
Apple is also negotiating with major film studios to allow iTunes users to store their movies and TV shows on Apple's servers.
Sources: Cnet News
NYT Technology
CNET news
---
And the Music Beat goes on…but you may have missed MB last time.
Music Beat Buzz
Copy this short URL to share this post anywhere: http://www.dabuzzing.org/?p=17517

Tags: Apple · autotune · Cloud · iTunes · Music Beat · Simon Cowell · Streaming Music · X Factor
Filed in: minja
This Post has earned 7 Buzzes.