This is Music Beat. Exploring the music world into which David Archuleta is immersed. Featuring Music Biz, Buzz Board, the Way-Back Machine, and more. Enjoy!
Buzz Board
BeBot—Robot Synth for iPhone
from Brian Beam macworld.com App Guide
24 August 2010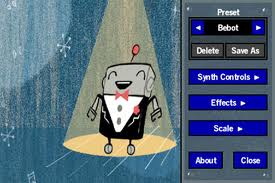 Does David Archuleta have BeBot on his iPhone? Somebody, ask him quick. Looking into my crystal ball, I see David Archuleta and the well-dressed Mr. BeBot together onstage. You'll see in the video below that Mr. BeBot almost has the 'hunker-down' down, but I think his vocals are mostly pantomimed. David could teach him a thing or two about vocal technique, while Mr. Bebot might show David how to dance like a robot.
Writes Brian Beam for MacWorld, "At first glance, the $2 BeBot simply presents a fun retro style robot character. As you run your fingertip along the screen of your iPhone or iPod touch, you can produce sound and make the robot dance and sing. This alone can entertain a three-year-old (or the three-year-old in you) for hours. What's not so apparent, though, is that underneath it all, BeBot is a very powerful, four-voice synthesizer."
Here's a great video introduction.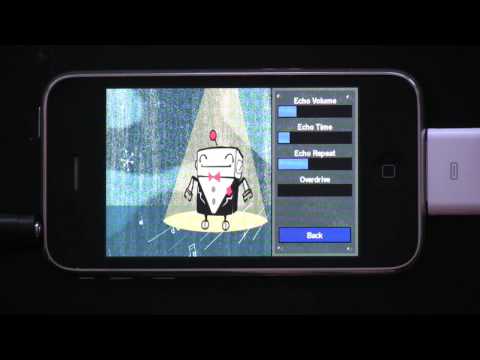 Source: Rudess
Length: 9:59 minutes
Music Biz
Expedia announces 500 singing jobs
from Faircitynews.com
10 August 2010
This story from Expedia gives me an idea. Maybe I could hire David Archuleta to sing an a cappella "dot com" for DAHoneybees.com. That would certainly draw every last David Archuleta Arch Angel and DA Honeybee to this website and would no doubt crash my server. But it would be so worth it!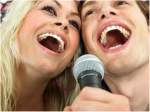 Springfield, MO—In a news conference held last week, Expedia Inc. announced it will expand its digital voice in Springfield by adding approximately 500 singing jobs. The company is looking to hire people to sing "dot com" in teams of two or more for every page visit to Expedia.com. "The online travel marketplace is flooded with competition. One way to differentiate our brand is to use live vocal singers to actually project 'dot com' after each page load to enhance our customer's experience on our site, Expedia.com," Cliff Trebble, Expedia Vice President of Global Vocal Strategy, said in an interview after the news conference.
…"The hiring process will take time. We may hire a few balladeers to start, then proceed to pick up yodelers and then songsters three to four months down the line. We have needs for baritones, sopranos, and tenors who are willing to sing at people browsing our website for 8-9 hours a day," said Trebble."
---
And the Music Beat goes on…but you may have missed MB last time.
Music Beat Buzz
Copy this short URL to share this post anywhere: http://www.dabuzzing.org/?p=17879

Tags: Apple · BeBot · Expedia · iPhone · Music Beat
Filed in: career|columnists|David Archuleta|minja|news|opinions
This Post has earned 2 Buzzes.