Songs David started his summer tour with Demi Lovato on June 21, 2009 at the XL Center in Hartford, CT. Fortunately I was lucky enough to be there. It was at this concert that David accompanied himself on keyboard, for the very first time, to sing a popular song called "Apologize." It was beautiful. Not only was I left speechless, he also gave me the chills with his performance of that song.
The first time many of us heard David sing "Apologize" was when he performed it on the AI finale in May 2008. He sang it with the popular singing group OneRepublic, the band that not only wrote the song but had also made it a huge hit on the radio. David's performance that night was amazing. He stood on that stage and sang with confidence. David held his own and showed the audience that he was not only a talented professional but a star!
During the Top 10 "American Idol" Summer Tour of last year, David included "Apologize" in his performance. It became a huge fan favorite. He sang it with so much emotion and power that you could see, hear and feel the crowd's pleasure. The fans loved it, they wanted more!
It will once again be my good fortune to hear David sing on August 23, 2009 in Providence, RI. I will be seeing David perform in concert with Disney's Demi Lovato. As their summer tour is quickly coming to an end, I am hoping that I will have the pleasure of seeing David sing "Apologize" again. Honestly, since I have heard David Archuleta sing it, I like his version the best. His cover of "Apologize" beats out the original for me, every time!
With that said, the song for this week is "Apologize"!
"Apologize" was written by Ryan Tedder, a member of the band OneRepublic, and produced by Greg Wells under the label Mosley/Interscope. It was released in its original version in 2006 and then reissued digitally for the band's debut album Dreaming Out Loud. The song was also featured as a remix on Timbaland's 2007 album, Shock Value. The single, featured on Shock Value, went Platinum three times (marking three million copies sold in the US) and five million copies worldwide. It peaked at number three on the UK official Top 40 Week on November 11, 2007. In North America, "Apologize" was the biggest hit in the history of Top 40 radio airplay charts with 10,331 spins. It is described on OneRepublic's MySpace page as a song that "explores the personal pain of multiple relationships gone awry and the necessity of moving on." It is a pop-rock tune with some edge to it. Here are a few videos of David singing "Apologize." Enjoy!! 🙂
David's performance of "Apologize" with OneRepublic, AI Season 7 Finale:
David's first performance of "Apologize" on "American Idol" Top 10 summer 2008 tour: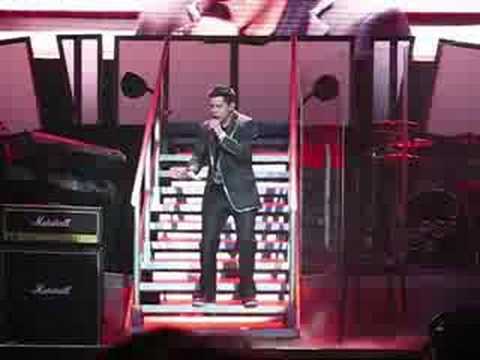 David's first time singing "Apologize" while he accompanied himself on piano. Summer 2009 tour with Demi Lovato in Hartford, CT: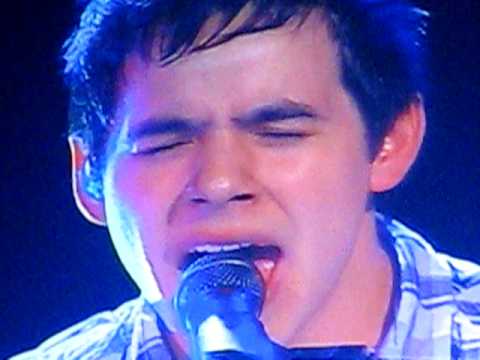 "No one sings it betta than David Archuleta!" 😉
Previous Songs of the Week:
"Crush"
"Waiting on the World to Change"
David Archuleta, the Voice
Copy this short URL to share this post anywhere: http://www.dabuzzing.org/?p=4014

Tags: Apologize · bigarchiefan · Demi Lovato · OneRepublic · Ryan Tedder · Song of the Week
Filed in: bigarchiefan|career|columnists|David Archuleta|music|news|performances|voice
This Post has earned 3 Buzzes.