Songs During his Central Park videos, David Archuleta discussed the making of all the songs on his new album, The Other Side of Down. While most songs were written by David and others about David's own experiences, one was not. Making this song was a challenge: to sing a beautiful song without letting it get too 'cheesy' and to 'not sound like himself'. Yes, the producer Emanuel "Eman" Kiriakou had the fortitude to ask David not to sound like David! The result is an inspiration. David's falsetto is flawlessly sung and the deeper notes are full and strong, making a very 'manly' and energetic performance. It's one of my all-time favorites!
"Falling Stars"
by David Archuleta
Official CD Version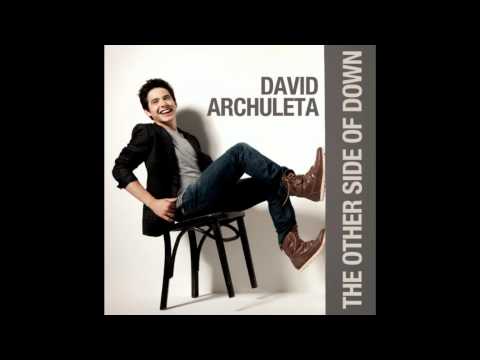 Video source: archie4life96
Length: 3:36 minutes
David Archuleta 'Falling Stars' on Live with Regis & Kelly
Performed live on October 6, 2010. Unfortunately, the network feed shut off before he had quite finished.
Video source: The Cookie Nookie
Length: 2:26 minutes
"Falling Stars" snapshot
Created by producers/songwriters Claude Kelly and Eman Kiriakou.
Released 5 October on David's third studio album, The Other Side of Down.
Released to radio as the third single in late October in the Adult Contemporary/Hot Adult Contemporary format.
Performed live on Regis & Kelly show, New York City, October 6.
Streaming on Mediabase.
Read and print the "Falling Stars" lyrics.
Buy "Falling Stars" and all the other songs from David Archuleta's Official Store.
Let's never forget David's debut album! Most of the songs from Katie's collection of Songs of the Week are from David Archuleta.
Last week's Song of the Week
David Archuleta, the Voice
Copy this short URL to share this post anywhere: http://www.dabuzzing.org/?p=18383

Tags: Claude Kelly · Eman Kiriakou · Falling Stars · falsetto · Regis and Kelly · Song of the Week
Filed in: career|columnists|minja|music|opinions|performances
This Post has earned 1 Buzz.