pikepss Weekly on David Archuleta
Good Morning Honeybees and Fans!
Count your blessings! Part of a song Bing Crosby sang years ago in a movie still rings true today!! We have so many blessings to be thankful for and numerous ones are because of a young singer named David Archuleta. Traveling to different cities following his Holiday Tour has enriched my life and given me the opportunity to meet so many wonderful fans like Minja and her lovely sister. We had an awesome time together sharing information and stories and contemplating his next album and tour. Thank you Minja and Shirley for a lovely time.
This week David has been involved in so many events, interviews, performances, videos and twitters they are ricocheting off each other in rapid replay. Haha! Thank goodness! It's about time David gets more airplay from television and radio and a great deal more appearances. He deserves to be recognized and the more he is exposed in the news media, the greater his fanbase and the more in demand he will become. Doesn't hurt the Christmas from the Heart sales either!
Family is an important part of each of our lives and David more than most understands and appreciates his as we witness in many of his concert appearances. Watching his heartfelt closeness with his family makes mine even more enjoyable. He loves this time of year and it shows in his concerts with his inspirational Christmas songs, for me, especially Ave Maria and Oh Holy Night. No one sing these songs better! Each one of his performances is better than the last and he has the unique ability to change just enough to keep us on our toes and wondering what he will do next.
If you have the opportunity please go and see David live on this Holiday tour as you will have the experience of a lifetime!
Have a safe and happy week!
Media
Reviews and Interviews
9 December
Chicago Daily Herald – B Jamie Sotonoff
"Idol' finalist Archuleta in Waukegan for Holiday concert
As Adam Lambert proves, being an "American Idol" runner-up isn't a bad thing.
It certainly has worked out well for David Archuleta, the smiley, clean-cut, Utah teenager who finished second to David Cook on 2008's "American Idol."
In his life after "Idol," Archuleta has had three songs on the Billboard Hot 100 charts, put out two CDs and become a teen heartthrob.
He'll perform in Waukegan Friday, singing holiday songs from his new CD, "Christmas from the Heart."
We spoke to Archuleta (nicknamed "Archie" by his fellow "Idol" contestants) about everything from Lambert to Christmas caroling with his kid sisters. Below is an excerpt:
Q. You're considered a teen idol, you know.
A. (Laughs) Actually, a mix of people like my music. Older people like it, too.
Q. When did you realize you had made the big time? Was there a moment when it hit you?
A. It's weird hearing yourself at a restaurant or a store. That's happened to me. People don't realize you're there until the song starts playing. Sometimes, I start singing along. What else can I do?
Q. Who from Season 7 do you still keep in touch with? David Cook, of course?
A. Yeah, David Cook. I keep in touch with most of them, actually. Brooke (White), Jason (Castro) … everyone. I spent a good part of the year with them so we all became friends.
Q. What do you think of Adam Lambert?
A. I don't watch TV very much. This year has been crazy. I think he and Kris (Allen) and Allison (Iraheta) … they're all really talented people. They have great voices.
Q. What about Adam Lambert's performance at the American Music Awards?
A. I didn't see it, so I guess I don't have an opinion about it.
Q. Your fans like to hear details of your personal life. Anything you can share? Do you have a girlfriend? A new dog?
A. I wrote about this in my last blog, but I have two new cats. Actually, they're my sister's cats. I like cats. I like animals. Their names are Tsuki and Katsu. My sister's really into Japanese stuff. Tsuki means "victorious" and Katsu means "moon." They fetch and play tag. They're fun.
Q. You're coming to the Chicago area. Can you talk a little bit about your show?
A. The first half is pop stuff and non-holiday music, and then I'll sing Christmas music. It is a Christmas tour. I don't really do anything (from) "Idol." I do some new covers, though.
Q. Is Christmas one of your favorite holidays?
A. Yeah, I love it. I used to go Christmas caroling when I was little with my brothers and sisters, so it's fun to have those songs on my Christmas album. It'd be fun to (go caroling) again, but I don't think I'll be home.
Q. What's on the horizon for you?
A. I'm working on another pop album, and there's a bit of time that I took out in October and November to just write with people. It's been really fun. I've been able to show more of my personality. I've been able to show more of my thoughts and ideas.
David Archuleta
When: 8 p.m. Friday, Dec. 11
Where: Genesee Theatre, 203 N. Genesee St., Waukegan
Tickets: $35-$42.50 at the box office
Info: www.geneseetheatre.com
9 December
David Archuleta on ET 12/9/09
This is a real cute video!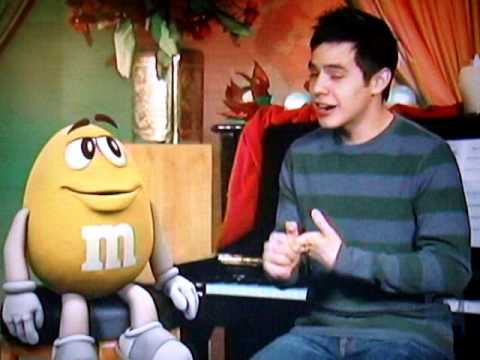 10 December
David at Build A Bear New York
Vindy.com – by John Benson
Archuleta found Ohio amusing
By John Benson
Who: David Archuleta
When: 7:30 p.m. Saturday
Where: Palace Theatre, 1615 Euclid Ave., Cleveland
Tickets: $10 to $40; call (216) 241-6000 or (866) 546-1353, or go to PlayhouseSquare.org
Having spent the past year touring incessantly, "American Idol" season 7 runner-up David Archuleta says he will never forget his memorable visit last spring to Northeast Ohio.
"Actually, I [appeared] at the [I-X] Indoor Amusement Park, and it was a lot of fun," said Archuleta, calling from Rexburg, Idaho. "And we had a day off there, too. That was the first time I got to see Amish country. We saw the Wal-Mart there. It was cool to see how they had the buggy parking. I thought it was really neat."
If Archuleta sounds like a kid, that's because, well, in many ways he still is. Though he turns 19 in a few weeks, the Utah native is at an age when most of his peers are figuring out their class schedules and thinking about pursuing a career. For the pop singer, these decisions were pretty much decided for him when he ended up going the distance on the 2008 "American Idol," where he came in second to David Cook.
What followed was the de rigueur whirlwind of press and touring in support of his self-titled gold-selling debut effort, which included singles "Crush," "A Little Too Not Over You" and "Touch My Hand." Granted, it's time to work on his sophomore effort — Archuleta said he's already written new material for the CD he hopes to have out in 2010 — but the singer decided to indulge his love of the holidays by releasing his debut seasonal album, "Christmas From the Heart."
"A Christmas album is something I've always wanted to do," Archuleta said. "But it's something I never knew I'd be able to like this, to be able to have orchestrated tracks and have my own original arrangements. And Christmas music has always played a really big part with my family. It's always been a fun holiday. Ever since I was little, we always used to go Christmas caroling and go visit hospitals and retirement homes and put on shows for them.
"So it's always been really cool. It's always been really fun memories to just look back on and just sing with my brothers and sisters and stuff. So now it's weird to be able to do a Christmas album with those songs and to just get to perform them. I really feel like it's meaningful music. To be able to do meaningful music and make an album with those kinds of songs, I'm just really grateful for that opportunity."
Archuleta said his holiday tour, which comes to Cleveland's Palace Theatre on Saturday, is designed specifically to entertain fans with his pop music in the first half, and Christmas-based tunes end the show.
"I Really Feel Like I've Been Married to Music"
David Archuleta brings his holiday spirit to the Wellmont
"American Idol" runner-up David Archuleta heads to the Wellmont Theatre on Sunday promoting his Christmas album, "Christmas From The Heart." The album works to capture both Archuleta's cheerful personality and undeniable vocal talent. Archuleta has proven himself dedicated to singing, being famed for overcoming vocal paralysis before starting his whirlwind of success on "American Idol."
His progression would continue after the show with his popular self-titled debut album. The album featured "Crush," a song that would hit No. 2 on the Billboard charts. Not surprisingly, both of his parents have musical backgrounds and were an inspiration to the young Archuleta, who is now only 18 years of age.
DILLON RAND: I'm sure everyone asks you about "American Idol" and what the experience was like. What questions are you sick of answering by now?
DAVID ARCHULETA: I wouldn't say I am sick of hearing any of them. I mean, a lot of people ask me if Simon is mean. He is actually a nice guy who is just doing his job as a judge. He can get pretty blunt in doing his job, but he is a nice guy in person.
DILLON: Your most popular song has been "Crush," which boasts a chorus "I know this crush ain't going away." Who was this crush on and has it gone away yet?
DAVID: Well I didn't actually write the song so I didn't have anyone particular in mind when it was being written. I don't really have anyone that I have a crush on right now either. I really feel like I have been married to music. I mean, I don't feel old enough to be married to anything, but I guess you could say I am married to music. That is the thing I have been focusing on. It's fun to go on dates, I just haven't done a lot of it! Maybe next year there will be a time when I can focus more on that. But I don't know. I have not been focused on anything like that lately. So no crushes right now!
DILLON: So I'm guessing the focus has instead been the tour and the next album. What can you tell me about the upcoming album?
DAVID: Well now that the Christmas album is done and the Christmas tour has already started, the next focus will be writing for the next album. I think I will be starting to get into that in January, so next month already, I will really start to focus in on writing songs, and I am looking forward to getting a hold of other people and writing with them.
DILLON: I recently read a review of a show from this tour in which the reporter wrote that your rendition of "Ave Maria" moved them and everyone else in the audience to tears. That's quite a compliment!
DAVID: That has just been a really special song to sing and I feel like it's a really reverent one. It is about someone who was really special. You know, the Virgin Mother, Mary. It's interesting because I wasn't even going to keep it in the show. I almost didn't put it in the show because it was so hard to sing and I didn't want it to be a letdown every night. I would feel horrible doing that. I told myself I was going to try it for the first two shows in Utah and then just drop it from there. But I just enjoyed singing it so much and felt that it was such a special song. I knew it was a hard song to sing but told myself I was going to try and go for it anyway. And I am really happy about that. I am happy that people have appreciated it, too. It's been so fun to have in the show. It is still not an easy song to sing, but it is worth trying, because it is such a great, meaningful song.
DILLON: At a show last month in Utah, your mother, Lupe, came out and joined you in a duet of "A Merry Little Christmas." I heard she sounded good, too! Ever think about having mom go on tour with you?
DAVID: Man, I was trying to get her to come to other shows because it's just fun having her, but she said, "Oh I'm tired … I don't know." She came to the San Francisco show because I was in the Bay Area after Utah, so I was able to sing with her again there. But I think she is kind of worn out. She is running around keeping track of the rest of my brothers and sisters, so I don't blame her for being too tired to come. But I really like singing with her. I think the last time I sang with her was years ago so I was really happy to get the chance to do it again. And I let her enjoy it, too. She loves it! She is part of the reason why I love music. I would always listen to her and think "Man … I kind of want to be like my mom." I had always wanted to be a performer like her.
DILLON: It's funny that she is telling you that she's busy, when most people would guess it to be the other way around.
DAVID: Oh no, it isn't her show or anything like that. She is a mom. She said she wanted to, but she was just tired. I was trying really hard too! I said, "C'mon mom, it is close enough to home where you can come!" And she just said, "Ugh, I'm too tired." But she is such a hard worker. It has been great that she has been home taking care of the kids and all. She treats all of her kids the same. People talk to her about me but she always tells them: "I love all my kids. They're all great. David, Daniel, Claudia, Jazzy, Amber, they're all awesome!"
DILLON: Well she sounds like a wonderful lady.
DAVID: I love my mother (Laughs).
DILLON: I hear you're writing a memoir. How's that coming?
DAVID: It has been fun because I have been able to show people more of my personality. I have gotten to talk about the things I want to talk about, things I actually normally talk about.
DILLON: Shifting gears a bit, you won a Teen Choice Award in '08 for "Most Fanatic Fans."
DAVID: Oh yeah (laughs). I was surprised because the Jonas Brothers have more fanatic fans than I do. I don't know. I don't have as many fans as the Jonas Brothers, but the fans I have are really dedicated. I really appreciate it. They are the ones who allow me to do this. They are the ones who support me and come to the shows and enjoy the music. You just have to love and appreciate what they do. Sometimes it can get a little crazy, but all in all they are really great. And they try to be really respectful to me. I think that is really cool of them to do. They don't hound and attack me. They just say "Hi!"
Go and Hear David Archuleta
"American Idol" runner-up David Archuleta will make a stop in Montclair with his "Christmas from the Heart Tour 2009," in a performance on Sunday, Dec. 13, at 7 p.m., at the Wellmont Theatre, 5 Seymour St. He will be promoting his Christmas album, "Christmas from the Heart." Doors open at 6 p.m. His popular self-titled debut album featured "Crush," a song that would hit No. 2 on the Billboard charts. At the close of this tour, Archuleta will be working on his next album. He will focus on writing songs and collaborating with other songwriters.
Opening for the headliner will be special guest Benton Paul.
Tickets are $25, $35 and $50, and can be purchased at the box office, or by calling 877-WELLMNT (877-935-5668), or by visiting online at www.tickets.com.
12 December
Rick Dees Weekly Top 40 Inteview – David Archuleta -Short but Sweet!!
9 December
EXCELLENT SALES INCREASE FOR DAVID!!!
From Idolchatter.com:
David Archuleta, Christmas From the Heart (34,000, +57 percent, 122,000/5,000 digital +87 percent, 16,000 digital total)
SOOOOO happy for you, David. This is awesome news!!!
HOLIDAY TOUR AND APPEARANCES
9 December
David will be performing at the Sun Bowl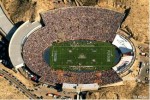 EL PASO, Texas (December 8, 2009) – American Idol's David Archuleta will perform at the Helen of Troy Halftime Show at the 76th Annual Brut Sun Bowl on Dec. 31 at Sun Bowl Stadium.
"Helen of Troy is excited to bring another outstanding talent like David Archuleta to perform at halftime of the Brut Sun Bowl," said Gerald J. Rubin, CEO and president of Helen of Troy. "David piqued America's interest during his run on American Idol and he definitely will be a fan favorite due to his extraordinary talents as a singer-songwriter."
Archuleta, who turns 19 years old on Dec. 28, was the runner-up on the seventh season of American Idol. In August of 2008, his self-titled album debuted at No. 2 on the Billboard 200.
The Brut Sun Bowl, sponsored by El Paso's headquartered Helen of Troy, will feature Oklahoma of the Big 12 Conference against No. 19 Stanford of the Pac-10 Conference. The Helen of Troy Halftime Show will feature a performance by David Archuleta, as well as the two fine marching bands of the universities participating in the Brut Sun Bowl.
This marks the sixth consecutive year the Sun Bowl has featured the Helen of Troy Halftime Show. Previous performers have included Los Lonely Boys, Diamond Rio, Baby Bash, Rihanna and the Village People.
The Brut Sun Bowl is scheduled for Thursday, Dec. 31 at noon at Sun Bowl Stadium. The game will be broadcast live nationally in high definition on CBS for the 42nd consecutive year. Tickets for the Brut Sun Bowl range in price from $15 to $60 and can be purchased by calling (915) 533-4416 or (800) 915-BOWL or go on-line at www.ticketmaster.com.
11 December
Live With Regis and Kelly: 2009 Holiday Special
Original Airdate: 12/22/2009 Guest co-host Mark Consuelos; actress Nicole Kidman ("Nine"); the Radio City Rockettes perform; David Archuleta sings a holiday tune; Kelly and her family celebrate the holidays with dinner at the Tavern on the Green.
All Upcoming Times for 2009 Holiday Special
More "Live With Regis and Kelly" Episodes, News, Recaps, Cast Info, Reviews…
Cast
Kelly Ripa
Mark Consuelos
Nicole Kidman
David Archuleta
From Snarky Archies
busy weeks ahead!
here's what's coming up in the days ahead. check local listings for times and channels.
Dec 14 – CBS The Early Show
Dec 17 – Mashuntucket Concert broadcast by billboardlive.com
Dec 17 – Headlines (w/ Thalia) "Nuestra Navidad" by UniVision
Dec 20 – Build a Bear
Dec 21 – NBC's Today Show
Dec 22 – Regis & Kelly…2009 Holiday Special
Dec 23 – Larry King
Dec 31 – Half-time entertainer for Sun Bowl
12 December
David Archuleta, Thalia Headline "Nuestra Navidad" Special
Anthony Jones – Celebrity News Service Contributor
Miami, FL (CNS) – David Archuleta and Thalia are among the stars headlining the new "Nuestra Navidad" ("Our Christmas") special on the Univision network. Airing Thursday, December 17th at 10pm/ET, the special features some of the biggest Latin stars in music performing some of their hit songs and Christmas classics.
"Nuestra Navidad" goes coast to coast to feature performances taped on location from various Latin music stars. Archuleta will perform "Ave Maria" from New York, while Banda Limón performs "El Burrito Sabanero" live from California. The special visits Alejandro Fernández in Mexico for his performance. Thalia and Pee Wee also perform.
For the fourth consecutive year, Emilio Estefan Enterprises partners with Univision to present "Nuestra Navidad." Lili Estefan hosts the one hour special.
VIDEOS AND BLOGS
10 December
Billboardlive.com – David Archuleta on People "First Look" – December 17th
David Chats about his newest CD and his tour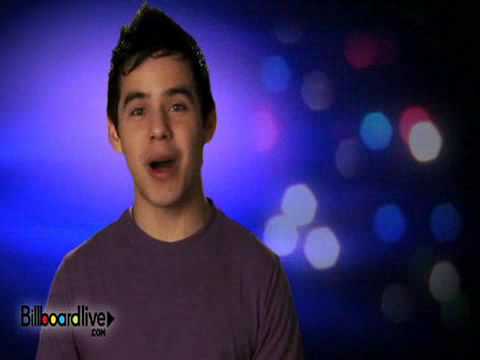 12 December
In Waukegan David sings with his Aunt Char! Wow! What a special moment for David and his family! He is such a sweetheart motioning to his Aunt to sing and perhaps get just a little closer!! HaHa!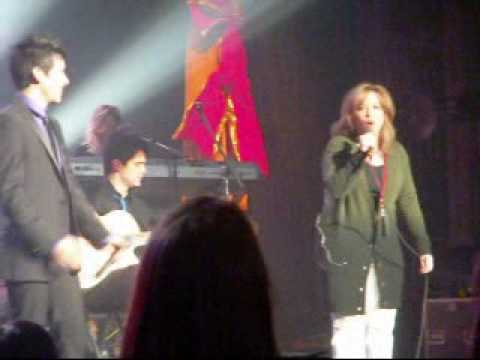 Twitters
DavidArchie & Friends
7 December
DavidArchie – Cold on the bus. Gonna watch Polar Express.
DavidArchie -Catched some of the Guy Fieri Road Show haha. They had a fun little singing conest in the show that was fun to watch.
DavidArchie – Sheesh! What is wrong with me? I'm not in bed yet AND I said "catched." I meant to say "caught." I apologize for my grammar. Good night!
DavidArchie – Show in Kansas City, Missouri today!
DavidArchie – Hey guys! Joy to the World is the free iTunes Holiday Sinle of the Week! You can find it on the homepage! Thanks!
DavidArchie – NO! Just found out the show in Minnesota was cancdlled from the weather! :(I'm so sorry you uys. I hope everyone is safe though!
DavidArchie – My buddies have a new CD out today! Check out We The Kings' new album "Smile Kid" out now! Congrats guys!
DavidArchie – Amen! Beautiful RT@BentonPaul the venue tonight was unreal; felt like it was from a renaissance painting. thanks for having us kansas city!
 9 December
DavidArchie – Interview right now. Sad that the Minnesota show today had to be cancelled:( I hope I can get there and make it up soon though!
DavidArchie – Whew. If you're cold just do some exercising. It'll get your blood pumping! It's still snowy outside but I ended up turning the AC on lol.
10 December
DavidArchie – Good morning! Don't know if your've checked out my Christmas iPhone App yet but you can check it out here!
DavidArchie – Watching Monsters Vs Aliens on the bus.
DavidArchie – Just heard that The First Noel is in the iTunes Holiday Sampler for this week! It's a free bundle of songs! Woo hoo for free!
11 December
DavidArchie – Show today in Waukegan, Illinois! Anyone in the Waukegan or Chicago area coming tonight?
DavidArchie – More phone interviews!
DavidArchie – Hellooo. You can submit a video to BillboardLive.com's conest, "Are You a True Archie Fan?" Can't wait to see them!
DavidArchie – Good times tonight! Thanks for a fun show Waukegan!
DavidArchie -Bah. I dislike not being allowed to say hi to people: (I guess it is cold outside and they're paranoid I'll get sick lol.
12 December
DavidArchie – Cleveland, Ohio today!
DavidArchie – Defyyying gravityyy! Haha. Got to catch some of the musical Wicked in the theater right next door!
DavidArchie – It felt so great tonight in Cleveland!! Thanks everyone who came tonight!
DavidArchie – Went backstage and said hello to those in the Wicked national touring company. Such an amazing musical!
FREE MUSIC OFFERS
8 December

Joy to the World Free on iTunes Today! What a fantastic Christmas gift! Spread the word! Go there and don't forget to leave a great review.
*****
10 December
David Archuleta in San Francisco! Credit to Erin!
The First Noel FREE on iTunes Holiday Sampler!
Check it out! When you download the FREE iTunes album, Holiday Sampler, you will receive THE BEST "The First Noel" ever!
Open your iTunes (US) and download the album. Support D!
12 December
More free David Archuleta music
Go to Billboardlive.com to learn about a free online event featuring David Archuleta live in concert on Dec. 17.
Google Alerts
6 December
Holidays past & present Celebrated on CDs
– By David Yonke – Toledo Blade Staff Writer
Another notable name with a new holiday release this season is David Archuleta, the boy wonder from American Idol, who sounds positively cherubic on "Christmas from the Heart" (19/Jive).
The teen idol and AI's season seven runner-up plays it straight down the middle, backed by symphonic strings, for a sugary holiday album with the fluffiness and sugary consistency of red-and-green cotton candy.
A few pleasant surprises are Archuleta's duet with Charice Pempengco on "Have Yourself a Merry Little Christmas" and his two relatively rare holiday selections — "Pat-a-Pan" and "Riu Riu Chiu."
Archuleta is positively angelic on his soaring, reverent rendition of "Ave Maria," and he closes the disc with an upbeat original composition, "Melodies of Christmas."
10 December
The Baltimore Sun – By Sara Kelber
Win David Archuleta tickets HERE!
If you've watched Fox at all lately, you know the new season of American Idol is almost upon us. It's time to realize it's really real: Paula Abdul is not going to be around. Sigh.
So let's talk about it. What are you going to miss most about Paula? What aren't you going to miss? What's your favorite wacky Paula moment? How do you think Ellen DeGeneres is going to do?
Leave a comment below, and you'll be entered to win a pair of tickets to David Archuleta's Dec. 15 concert at the Lyric Opera House in Baltimore. If you want to be entered, make sure to include your e-mail address, and if you don't, just leave the e-mail field blank. We'll have a random drawing to determine the winner.
Fans
blogs, vids, VIPs
10 December
From FOD
Vevo: Where Have All The Videos Gone!
Has anyone noticed that the official video for Crush on YouTube that had over 20 MILLION views was suddenly removed from The Official Archuleta? Panic and mayhem in the streets! I'll be up until 4 a.m. every morning for the next 16 years trying to get those views back up. WAHHHHHH!
Oh…wait…never mind! That video, along with the 2+million views A Little Too Not Over You, have moved over to the slick new site, Vevo! And all views are intact!! Vevo is a new music video site owned and operated by Google (which also owns YouTube). It carries videos from the major labels, although folks like the Beatles are missing from the site. Hmmmm…
Click on the graphic to head to David Archuleta's Vevo channel. Browse around, check it out, share the news with friends. Notice that the videos are VERY high def and the sound is excellent. To me, it's an improvement over YouTube. Is it necessary? Not sure, but it's where you can find your favorite David Archuleta videos. Enjoy
11 December
ruthie has spoken. you best betta do it peeps!
Posted by Ruth in : Music, Ruth's Ramblings
Aah, it's been a whilst since I've written about my favourite American Teen, David Archuleta, but since I've got wind of his new Christmas single, Joy To The World, I had to get something on paper. (Well not paper, but you know what I mean)
So I haven't received any news from across the pond on the new single or album – Christmas from the Heart – but I'm surely hoping Santa will pop a copy under my Christmas Tree this year!
David has said; "This album represents my love for Christmastime, and what it really is all about, this is a special time of year that we spend with family and loved ones. It means so much to each one of us. I hope you can all feel that in the music." Awww!!
Any of you who have read my blog, will know I've got a bit of a thing for the little sweetheart… on the two occasions I've chatted to him I've been head over heels with his heart-warming personality – even when he said if he could own any car it wouldn't be a flashy Porsche or Lotus, but a Prius, because it's environmentally friendly. What a darling!
I doubt David will make much of an impact on the Christmas chart here in the UK – considering I haven't heard a peep of news about the single or album until I Googled him this morning (and because people are too busy messing about buying Rage Against the Machine and Journey's old hits to take notice of the current music scene.
So this is for you people of the USA… will you take David to Number One? Please make it happy!
Ruth. x
12 December
HaHA! This is real cute! – Cartoon in aa BYC Newspaper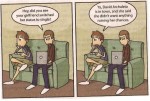 Human Interest
Christmas stocking
6 December
From Archuleta Avenue
Silent Auction: David Archuleta Christmas Stocking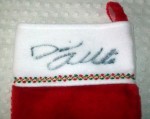 Angels for a Cause is pleased to offer this one of a kind Christmas stocking. The Holidays are here and what better way to celebrate than to donate money to a worthy charity. David Archuleta was kind enough to autograph this special Christmas stocking. It is available by silent auction to help raise money for the Lisa Lopes Foundation. The Lisa Lopes foundation is in need of donations to help open a much needed medical clinic in Honduras. Opening bid starts at $50.00 Auction ends on December 13th, 2009 at 8pm EST.
9 December
Pumping gas has never been this much fun!
From Digital Signage Expo:
PumpTop TV Salutes Hispanic Market with Celebrity Appearances on its Digital Out-of-Home Network
In an effort to demonstrate just how interactive and diversified programming can be on its nationwide digital out-of-home network, PumpTop TV has announced that selected stations in eight major metropolitan designated market areas (DMAs) will feature Hispanic-focused content to provide viewers with a richer, more targeted experience. The cities selected all have a large Hispanic population: Los Angeles, San Diego, San Francisco, Sacramento, Houston, Dallas, Phoenix and Chicago.
Starting Monday, Dec. 7, PumpTop TV will feature programming from Rooftop Comedy, Alebrije Entertainment, Univision's top astrologer Walter Mercado, Manana Media, Sony Music featuring David Archuleta, Splash News Online and Movie City News highlighting a special interview with Penelope Cruz about her upcoming movie "Nine." The programming will rotate so that PumpTop TV viewers will receive a wide variety of entertainment and information that will consist of video and banner content.
"We are very excited to be able to demonstrate just how flexible and user-friendly our network can be," said Doug Woo, executive vice president of AdtekMedia, the parent company of PumpTop TV, Irvine, Calif.
"PumpTop TV knows and understands how important the Hispanic market is to the future of the United States, so we are delighted to be able to serve this market with dedicated capabilities. As time goes on, PumpTop TV will explore and launch many cutting-edge possibilities. Like any new communications tool that has multi-platform capabilities, our system will evolve into a major out-of-home information video network that can deliver all kinds of content on a unique interactive basis."
The PumpTop TV network is part of a joint venture between PumpTop TV and Outcast that lets advertisers such as Red Bull, GM and Verizon reach a combined audience of more than 20 million motorists each month on 12,600 screens at service stations and convenience stores nationwide, including 15 of the top DMAs, according to the company.
pikepss' Pick of the Week
"Feliz Navidad"
David singing Feliz Navidad in Kansas City
How do I love this video let me count the ways!
1. David is Singing
2. David is Smiling
3. David is Having Fun
4. David is Moving Groovey (I know sixties term)
5. David is Flirting
Couldn't get much better than this unless of course I was there in person watching his performance!!! Does David know how to handle his crowd? You betcha by golly!!!! Go David, love your moves!!!!!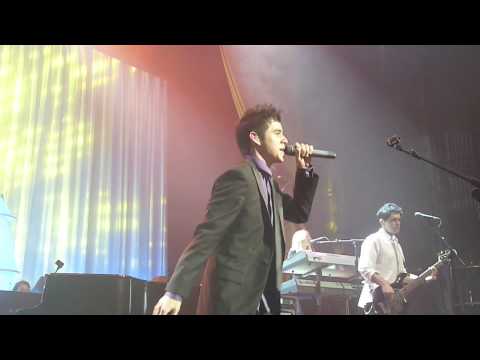 DA Weekly Buzz about David Archuleta!
Copy this short URL to share this post anywhere: http://www.dabuzzing.org/?p=8310

Tags: Buzz Wrap · Christmas tour · pikepss · Weekly Wrap
Filed in: career|David Archuleta|music|news|opinions|performances|photos|pikepss|reviews|voice
This Post has earned 4 Buzzes.