DA week that was in the life of David Archuleta
Follow links above to the relevant sections below.
Keeping up with the über-talented, awe-inspiring, world-travelling David Archuleta can be a full-time job. Even the most (D)avid fans among us don't always have time to follow David. Here are some of last week's top stories about the awesome David Archuleta.
Media Headlines
News, Reviews, and Interviews
Delta Fair Kicks Off This Weekend
from My Fox Memphis
30 August 2010
The Third Annual Delta Fair and Music Festival kicks off this Friday…just in time for Labor Day weekend. Besides the usual rides and games, fair-goers can looked forward to great music acts like our very own American Idol Contestant Alexis Grace and season seven runner up David Archuleta. The Delta Fair runs through September 12th at the International Agri-Center in Cordova.
NOTE: David Archuleta will perform on September 12 at 7:45 PM. They saved the best for the last day!
WQGN-FM interviews David
from "The Ralphie Radio Show"
31 August, broadcast on 97 BHT and 92 Pro FM.
David Archuleta admitted on "The Ralphie Radio Show" that he doesn't watch MTV's hit reality show "Jersey Shore" – matter of fact – he even needed a synopsis. "What is it about, exactly?" Archuleta innocently asked – completely unaware of stars like "DJ Pauly D" or "The Situation." Fear not though, as David had heard of Nicole "Snooki" Polizzi before….
Source: Ralphie Aversa.com
Listen to the WQGN podcast
David Archuleta – Listen to the Studio Version of "Elevator"
from MJs Blog, MJs Big Blog
3 September 2010
David gave the new tune to the peeps at 92ProFM in Providence RI when he dropped by the studio for a performance last Friday (8/27). The new tune is set to appear on David's upcoming album, The Other Side of Down, due to be released October 5.
"Elevator" by David Archuleta
Video: angelbecca913
3:14 minutes
David's World
Blogs, Tweets, Appearances
Blogs and Vlogs
DA Official Blog
31 August 2010
David posted a blog on his website. Here's an excerpt; you can read the rest on David Archuleta.com and send a comment.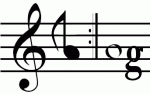 "Helloo to everyone from Nashville. It's been a while since I've written a blog, so I thought it'd be a good week to write one. I've had a really great past couple of weeks! I've been on the first leg of a radio promo tour, and it's been great visiting all the different radio stations and getting to perform again!…"
Join the Official David Archuleta Website and sign up to receive newsletter updates of his appearances, music, photos, blogs, and more.
Appearances – Recent & Future
Quick-glance Appearances Schedule:
September
1 September, in Nashville to tape the Christmas special, "Orla Fallon Celtic Christmas," which will air on PBS in December.
5 September, singing a new song, "Things Are Gonna Get Better," in the 10 PM PST hour of the Jerry Lewis Muscular Dystrophy Telethon, Las Vegas
12 September, Delta Fair & Music Festival, 7:45 PM, Memphis, TN
24 September, WLAN FM97 Birthday Barndance, with Shontelle Layne
26 September, New Albany Classic Invitational Grand Prix & Family Day, New Albany, Ohio.
October
2 October, joins Natasha Bedingfield at the ArtPrize Concert Series, Rosa Parks Circle, Grand Rapids, MI
8 October, Mentors International 2010 Annual Gala, Salt Lake City, Utah.
10 October, Skate for the Heart, to be aired in January.
11 October, WDJQ (Q92) Stripped Down Concert Series
Source for some of the appearances info: ArchuletaFanScene.com
Chords of Strength, David Archuleta's Best Selling Memoir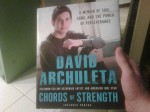 David has had several book-signing events in July. We'll let you know when more dates are scheduled. If you don't have a copy of Chords of Strength yet, buy today!
Amazon: $14.05 today
Penguin Books: Hardcover $22.95; eBook $10.99
Barnes & Noble: $16.52 online
Borders: Hardcover $22.95
DavidArchie on Twitter
Monday, 30 August
> Nice to be back in Nashville.
> @paulocoelho Hijole talk about 2 of the coolest people out there, and they're hanging out together! haha. Hope you guys have a great time!
> @dienadiena92 Hey I hope it works because I didn't get to see you guys on the Asia trip last year! haha
> >Archuroxx I've got friends in low places haha [Reply to: David have u ever thought of going country for once lol?]
> >DavidAnime12 Oh cool! Happy Independence Day in 40 minutes! [Reply to: DAVID!! In about 40 more minutes it's Independence day for Malaysia.. Wish us wont u?]
> Wrote a new blog!! You can read it here! —> http://bit.ly/dzc7Tw
> Just ran into Bo Bice! Small world haha.
Tuesday, 31 August
> "We're human, making mistakes is part of what we do. It's how we go about fixing them that matters."
> @ If you were wondering why I'm in Nashville, Orla Fallon Celtic Christmas is being taped and Orla has invited me to be a guest on…the show. It's a Christmas PBS special that will be taped this week at the Polk theater :). Should be a good time!
> @ Just tried some orange goat cheese, sweet basil, dark chocolate chili pepper, and honey beet ice cream at Silly Goose. Crazy!
Wednesday, 1 September
> Had a really good breakfast this morning. And a vegan beet muffin. Lots of interesting food here in Nashville lol.
> Just saw fellow Jive label mates @HotChelleRae perform an awesome acoustic set at 107.5 the River! Good stuff
> Rehearsing for the Orla Fallon Christmas special taping tomorrow.
Thursday, 2 September
> Not the people who come and ask, but the people sneakily taking a picture of you as you shove food into your mouth haha.
> @lc1992 Oh it's ok I'm over it lol. I shouldn't have complained, I guess I was just overreacting in the moment. Sorry about that. [Reply to: awww that must stink… I'm guessing that's the one downer of being a celebrity, right?]
> @chezca_JEG I don't mind when they ask, it's just that I was chewing my food and putting food into my mouth. Not a pleasant picture! ha [Reply to Annoying much? Think what they feel now? After they read that you got irritated?Hahaha….]
> The Christmas Special is being taped today! It'll be at the Polk Theater in Nashville. Should be good times. Orla has a beautiful voice.
> @chezca_JEG Haha. It's not the first time people have done it anyway but it's a small thing to let get to you so I shouldn't. [Reply to: Argh!!Pardon,i should just Shut up now!..Hmmm price to pay fame…"privacy"]
> @abby_X0 The lady actually came up and asked for an autograph after lol. [Reply to: why would they take pictures of you eating when they could nicely ask for a picture with you? i would do anything to meet you.]
> @RJ0717 What???? Really??? No way that is amazing!!! [Reply to: Don't know if you know this but once again your fanbase led donations for the SU2C team challenge. $16,300.00!!!!!!!!]
> @janey79 That is awesome!! [Reply: @PecanPie's SU2C Angels came in first place last night!]
> @VickyNashville Haha thanks! Hope you enjoy tonight! I'm gonna head off now to practice a little bit. [Reply to: I'm off to lunch…maybe I'll see you out there. I promise no pictures w/food in your mouth. See you tonight!]
> @rimarchuleta Happy birthday! I have to head out now though so until next time everyone haha. [Reply to: reply my tweet please. today is my birthday]
> Excited for the taping tonight at the Polk Theater! Just going through rehearsal.
> Well that was fun! Celebrating Christmas in September lol. Thanks all you Nashville fans who came even on short notice!
Friday, 3 September
> Haha! RT @EmanuelKiriakou oops…My latest #BubbleTweet –> http://bbltwt.com/v9940
> K I want to know who was patient enough to figure out how to fold dollars into shapes of animals and stuff.
Saturday, 4 September
> If there's someone at school or work whose character you admire or respect, you should let them know. They might need it today.
> In Las Vegas for the Jerry Lewis Telethon this weekend. Gonna be performing later on tomorrow night.
> I'll be singing a new song Things Are Gonna Get Better tomorrow night in the 10 PM PST hour for the Jerry Lewis MDA telethon.
> Hope you guys can tune in and help support the Muscular Dystrophy Association! The telethon is all weekend. Lots of great things!
Follow David Archuleta on Twitter. He has more than 456,000 followers, but who's counting? —I am!!! During the past nineteen weeks, David has averaged an astounding 5,316 new followers each week.
Fandom
Blogs, Stories, Charities
Stories
David Archuleta ABC Book for Fans, Z is for . . .
by bianca
31 August 2010
Bianca has completed her extraordinary "ABC Book for Fans!"
Zesty! Spicy Nacho for the win! Check out those definitions–having a high arch charm! Oh yes, indeed! And with this, the alphabet is complete. I would love your comments on this monumental undertaking. As always, click on the preview to get the file sized for printing at 8 inches square which will fit on standard photo paper.
Large version for printing: PRINT
News
Crush Kids' Cancer SU2C Team Challenge–1st Place!
from pecanpie, Crush Kids' Cancer
3 September 2010
GREAT news from pecan pie's Crush Kids' Cancer! David Archuleta's Angels team won 1st place. The total donations was $66,828.00 given by 1090 donors! Congratulations, pecan pie!
Stand Up to Cancer airs September 10 on most television channels at 8 EST/7 CST PM. Challenge the Odds competition winners will be announced during the September 10 show.
Thanks to David Daily for the information.
Did you miss last week's Weekly Wrap? If you've fallen far behind, you should seriously search the Archhives! It's not too late to reclaim your status as a David Archuleta fanatic fan!
DA Weekly Buzz about David Archuleta!
Copy this short URL to share this post anywhere: http://www.dabuzzing.org/?p=17637

Tags: ABC Book · Bianca · Crush Kids' Cancer · pecan pie · Ralphie Radio Show · Twitter · weblog · Weekly Wrap
Filed in: career|columnists|David Archuleta|music|news|performances|Queen Bee|reviews
This Post has earned 2 Buzzes.