Songs The other side of down is up, of course, and the Song of the Week points the way upward in a bouncy, happy style. With David Archuleta's resonating voice and the upbeat rhythm, "The Other Side of Down" is a positive, yet powerful song.
"The Other Side of Down"
by David Archuleta
Official CD Version
5 October 2010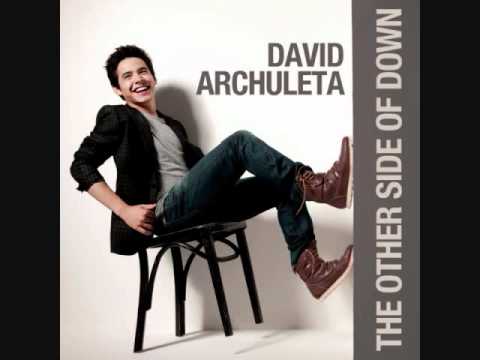 Video source: kradisonlover
Length: 3:18 minutes
"TOSOD" snapshot
Written by David Archuleta, Joy Williams, Blair Daly, and Jeremy Bose in Nashville.
Released 5 October as the title track on David's third studio album, The Other Side of Down
Inspired by the music of Alison Sudol, better known as A Fine Frenzy. David Archuleta got to meet Alison Sudol recently.
Used in Mom887's video tribute to Chilean miners.
Read and print the "TOSOD" lyrics.
Buy "TOSOD" and all the other songs from David Archuleta's Official Store.
Let's never forget David's debut album! Most of the songs from Katie's collection of Songs of the Week are from David Archuleta.
Last week's Song of the Week
David Archuleta, the Voice
Copy this short URL to share this post anywhere: http://www.dabuzzing.org/?p=18248

Tags: A Fine Frenzy · Alison Sudol · Blair Daly · Jeremy Bose · Joy Williams · Song of the Week · The Other Side of Down
Filed in: career|columnists|minja|music|performances|reviews|voice
This Post has no Buzz yet.