I enjoy all kinds of music—Classical, Blues, Jazz, Folk, Pop, Rock. Give me a song with lots of grace notes, glissandos and appoggiaturas and I'm in heaven. I enjoy complex, reflective music. At the same time, I know that the best music comes from the heart of the singer and sometimes 'less is more'. Let's take David Archuleta's ALMA Awards rendition of "Contigo en la Distancia" and compare it to others. For further reference, you might also listen to David himself singing this song a few years ago.
The Sport of Singing
American Idol has been criticized for making a sport of singing. Its contestants are encouraged and rewarded for using many musical ornaments to out-sing one another. The AI singing athletes bring their own equipment to the game: trills, runs, bluesy slides, sustained notes, melisma, and high notes. Mariah Carey encouraged David Archuleta to use his falsetto, saying "I wouldn't be mad at ya."
Compare these three versions of "Contigo en la Distancia" and tell us which one you like the best and why.
Luis Miguel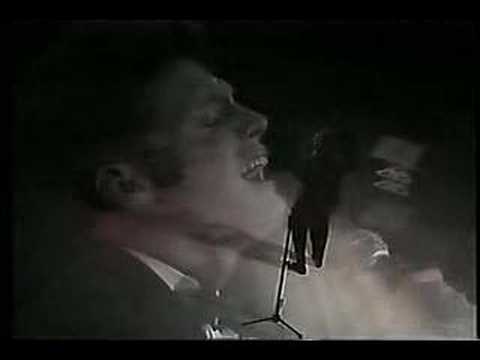 (too little?)
Christina Aguilera on The Tonight Show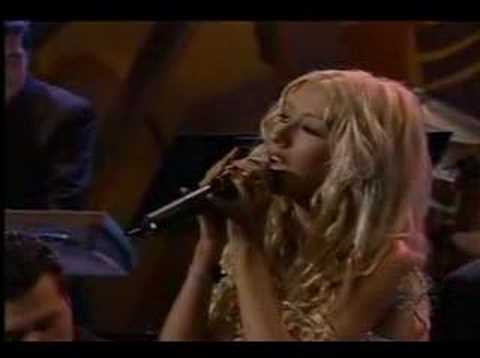 (too much?)
David Archuleta at the ALMA Awards, taped live September 17, 2009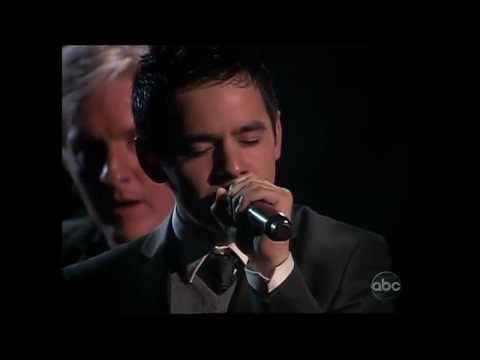 (just right!)
The Gift to Be Simple
"Simple Gifts" was written by Elder Joseph while he was at the Shaker community in Alfred, Maine in 1848.
'Tis the gift to be simple, 'tis the gift to be free,
'Tis the gift to come down where we ought to be,
And when we find ourselves in the place just right,
'Twill be in the valley of love and delight.

When true simplicity is gain'd,
To bow and to bend we shan't be asham'd,
To turn, turn will be our delight,
Till by turning, turning we come out right.
DA Postcard Blitz: D-DAY October 13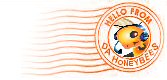 October 13, D-Day, is three weeks away. Do you have your "Thumbs Up" postcard? Review the plan of action and get all the details, including the mailing address for David Archuleta. If you need help or have questions, please contact me soon. I hope everyone can participate!
In celebration of Hispanic Heritage Month
It has been nearly 41 years since Jose Feliciano sang "The Star Spangled Banner" at the World Series on October 7, 1968.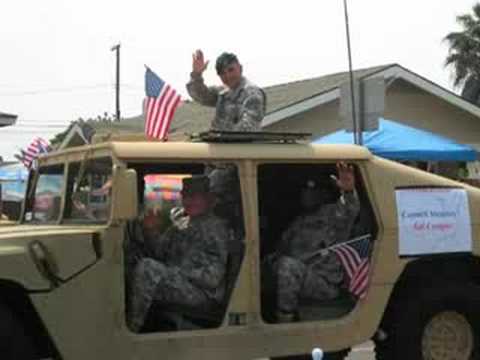 Buzz-phrase
melisma
Etymology: New Latin, from Greek, song, melody, from melizein to sing, from melos song * Date: circa 1880
1: a group of notes or tones sung on one syllable
2: melodic embellishment
Instead of using the word 'melisma' in a sentence, sing "Angels We Have Heard on High" which contains one of the most melismatic sequences in popular Christian music. How many notes can you sing on the letter o in the word "Gloria"?



Now make a beeline to last week's "Type Bee". Catch you next week! Now one final thought…
Buzz-phrase
To stop the flow of music would be like the stopping of time itself, incredible and inconceivable.
~ Aaron Copland (1900 – 1990)
Creating Sweet Buzz for David Archuleta
Copy this short URL to share this post anywhere: http://www.dabuzzing.org/?p=5524

Tags: "Star Spangled Banner" · ALMA Awards · Christina Aguilera · Contigo en la Distancia · Jose Feliciano · Luis Miguel · melisma · minja · Type Bee
Filed in: career|columnists|David Archuleta|minja|music
This Post has earned 5 Buzzes.