pikepss Weekly on David Archuleta
Hello and a Good Morning to all Honeybees and Fans!
Have you caught your breath this week! Archuduties have been numerous with polls, buying CDs and purchasing those much needed VIP M&G tickets! Have you got yours yet? Lets us know if you're going to a concert!
David has been busy with songwriting in Los Angeles, Twittering about having Brain Farts! Yes! David actually said Brain Farts! HaHa! Interviews and the notable food descriptions from lunch! The many famous interviews with Jim Cantiello from MTV News, the Today Show Concert Series and the fabulous performance in Atlantic City have been keeping David and his fans busy!
Chosen by Jive Records, Christmas from the Heart tracklist has been sent to radio stations and David just keeps getting better and better with each performance. His concert reviews have been very flattering and more and more people are becoming die-hard fans. The countdown is near—just 16 days before David's first holiday tour concert in Salt Lake City, Utah. I will be there and I hope to see many of you there too!
Have a great and happy week everyone!
Media
Reviews and Interviews
2 November
Neon Limelight – Joint Tour In Atlantic City
First up was Archuleta. Unfairly dubbed the opening act until several shows were abruptly postponed (Oh, Disney!), Archie made the most of his impressive 50-minute set. He's a bit of a minimalist when it comes to showmanship — not a bad thing. He skips the flash and gimmicks many singers use to cover up their shortcomings and gets right to the meat of performing live — actually singing, and doing so damn well.
Backed by a four-piece band, he went through songs from his self-titled debut album like "Touch My Hand," "A Little Too Not Over You," "Don't Let Go," and the surprisingly swaggerific "Your Eyes Don't Lie," where he allowed the crowd to take over the whistling since he's "not the best" at it. After the performance, he asked the crowd what they were for Halloween and mistook someone yelling out that they were candy corn as "Mandy Moore." Those small engaging moments with the audience made Archie's show even better. Not only did we get to see his amazing talent, we got a feel for who he really is: sweet, funny, and a real charmer.
One of the biggest highlights from his set was a bare-bones cover of OneRepublic's monster hit "Apologize." Archie sat at his piano, spotlight fixed on him, and belted the tune with his smooth, haunting voice. Idol fans might recall season 8 winner Kris Allen's version from the show — David's slaughters his, and buries the original right next to it.
The Fish – by Christa Banister – A Christian Look at Pop Culture
David Archuleta Shows No Sophomore Slump on Christmas From The Heart
Thanks to Archuleta's stellar pipes, the season is merry and bright.
While a holiday album is still a rather curious choice for an artist's sophomore project, especially when the debut performed respectably like David Archuleta's did, traditional Christmas songs are actually a pretty great match for the American Idol alum's vocal range.
So perhaps, it really was a genius move after all.
But the proof's in the singing, of course, and Archuleta showcases tremendous diversity whether he sticks with tradition on the string-laden opening cut "Joy to the World" or gets a little experimental on "Pat-A-Pan," which is basically the French equivalent of "The Little Drummer Boy" tale. And while the thought of someone from American Idol singing in French might seem rather cringe-worthy, Archuleta actually pulls it off convincingly.
Equally captivating is another oddball choice, "Riu Riu Chiu," a rather somber tune that's sung in Spanish. But thanks to those smooth, polished vocals of Archuleta's, the song really sticks with you, even with repeated listens, which is usually a sign of its timeless quality.
Ultimately opting for more sacred than secular reflections of the season, "What Child Is This," "The First Noel," "Silent Night" and "O Holy Night" are all performed beautifully with fantastic arrangements to boot. But then again when The City of Prague's Philharmonic Orchestra is involved, how bad can a familiar carol be, right?
Sadly, the only misstep on an otherwise engaging yuletide effort is the track that Archuleta helped co-write, the title track "Christmas from the Heart." Not only do clichés abound in the ho-hum lyrics, but the song is ultimately so generic that it's hard imagining that anyone would experience any of those warm and happy feelings that good Christmas music usually conjures up.
But hey, one lackluster track out of 13 definitely isn't bad. If anything Archuleta's Christmas from the Heart proves yet again that he's a viable new voice on the music scene. Yes, for once, America seems to have gotten it right.
Note: Co-write song should be Melodies of Christmas
4 November
"Touch My Hand" under-appreciated, according to the Washington Herald Dispatch from FOD
This is just a tiny mention within a Carrie Underwood review, but it's nice to see it, nonetheless.
And the CD's best track is a beautiful haunting duet co-written by Carrie, David Hodges (Evanescence) and Steve McEwan ("Just a Dream" and the under appreciated David Archuleta track "Touch My Hand")..
MTV NEWS – Jim Cantiello – Interview with David Archuleta: Parts 1, 2 and 3
David on Collaborating with Jeymes Samuel, Hopes He has Time To Write and What will David Archuleta's next Album be about? It's beginning to look like a trilogy interview session with Jim and he does it very well. David seems to be able to express his thoughts, wants and wishes when he is relaxed and asked the right questions.
5 November
Burger with Relish – Interview with David Archuleta
I just got off the phone with David Archuleta, who will perform at Abravanel Hall in Utah on Nov. 24 and Nov. 25. I will wait to write the article until next week, with the hopes of having it published here and in print on Nov. 15 or so. But here are a few tidbits from Utah's favorite son. (Sorry, Donny. Maybe if you win "Dancing With the Stars," but not until then.)
David, who is learning guitar to go along with piano, is spending all this week and next week writing songs with producers as he works on an album with an unknown release date. He spent some time in Nashville several weeks ago and also wrote while he was there. "I'm learning how to become a songwriter," he said.
He has goals for his next album, though. "I just want my personality to come out," he said. "I want this music to have some character — my character. I want my stories to be in here."
As for Halloween, he didn't dress up. He was stuck on the tarmac with Demi Lovato for more than three hours. But don't fret — he isn't dating Demi. They were just going to Atlantic City to make-up some dates that they missed on their summer tour together. He's still single.
I'll write much more when it comes time to write the story, where he answered many of his fans' questions that I submitted to him. I appreciate the questions people sent.
6 November
Idol Stalker
David Archuleta "Your Eyes Don't Lie" in Atlantic City
November 5, 2009 by Jeanne
David Archuleta performed at Trump's Taj Mahal resort in Atlantic City over the weekend and there's a huge collection of great videos on YouTube but I had to pick his performance of "Your Eyes Don't Lie" to share. David gets better and better on stage every time I see him and it's hard to believe he is that same timid kid we saw on American Idol.
CHART SALES
5 November
Week 3 numbers from Idol Chatter!
David Archuleta, Christmas From the Heart (7,000, -4 percent, 31,000)
CFTH sold 7,000 copies this week! 31,000 copies have been sold total.
DAVID'S BLOGS
POLLS
4 November
Nominate David for Portrait Choice Awards!
Portrait Magazine has posted the nomination forms for its annual Portrait Choice Awards and here are some suggestions for you:
Song of the Year-A Little Too Not Over You/ Touch My Hand
Album of the Year- Christmas From The Heart
Fansite of the Year-DA Buzzing
Best Celeb Twitter-@DavidArchie
Best Dressed Male-David Archuleta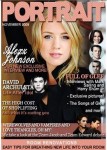 SOURCE: Portrait Magazine Choice Awards
 
Twitters
DavidArchie & Friends
1 November
DavidArchie – Atlantic City today is the last show with Demi. Hope all of you who are coming have a great time!
DavidArchie – Fun last show! Thanks to everyone who came out to the shows!! So glad I was able to come out with @ddlovato on this tour!
2 November
DavidArchie – I'm hungry for some breakfast.
DavidArchie – Landed in LA. Had a 6 hour flight, but I actually enjoyed it haha.
@BentonPaul At least you can only go up from where you started in your day!  Look back and say. "Wow my day just kept getting better!" ha:)
Is it only David who can see the glass is always half full? He's a wise old owl! Haha!
3 November
DavidArchie – High on the hill was a lonely goatherd lady o do lady o de leh hee hoo. idk how to spell out the yodeling haha.
DavidArchie – Woot woot! RT@allison4Redzzz Who Aaa?? You can now get Friday I'll Be Over You on iTunes now?? WhaAAAaaa??
DavidArchie – Off to the first writing session for the week.
DavidArchie – Having a nice time writing with @ladyvmusic and @ Matt_Squire.
DavidArchie – Lady V and I are practicing our good posture, and failing miserably lol.
DavidArchie – Had a productive writing day today! End the day with a song completed:)
4 November
DavidArchie – Good morning. Had a strange dream last night. Did any of you have cool dreams?
DavidArchie – @_quack That's kinds deep actually in a way haha.
DavidArchie – @giTa_wonniELF Well get dreamin!
DavidArchie – @tpooidol2010 Hahaha that's an awesome dream!
DavidArchie – @pixie4chic Haha thanks! Where'd you find out about the titles!
"Sooner or Later" & Falling Awake @davidarchuleta here RT@robertmarvin Just finished 2 David Archuleta songs. They're addicting! Let's c what happens!
Maybe someone should have told/asked David if it was OK to give out titles to new songs!!!!
@jenlalalovesdja I'm not sure! We'll have to see! It was so fun getting to write them though!
@SusanFOD What??? Are you serious?! haha
@heartbeatlove Hey thanks for playing my songs! I'm glad you like them haha
@MaryleeFOD Ohh haha ok! Yeah I've been listening to the tracks this morning while eating my cereal
DavidArchie – Eating a bowl of cereal with blueberries and reapberries while listening to some of the Nashville tracks! Exciting!
DavidArchie – Time for phone interviews
DavidArchie – Phew! Finally finished interviews for today haha!
DavidArchie – Writing session time.
DavidArchie – Finished writing for the day! Will be back tomorrow haha
5 November
DavidArchie – Oatmeal for breakfast today. What are you having or what did you have?
DavidArchie – Meeting this morning. Just met the smallest service dog I've ever seen!
DavidArchie – All right, time to start the writing for today.
DavidArchie – Got another song today! I love how a song can really bring out a feeling you have inside.
6 November
DavidArchie – "The happiest people don't necessarily have the best of everything they just make the best of everything they have".
DavidArchie – I feel your pain! RT@ddlovato Even when I type correctly, my blackberry get it wrong…>:(
DavidArchie – Soup's on
DavidArchie – Bah! Those stinkin' little brain farts! No fun to have while writing a song haha.
DavidArchie – All right, finished writing for the day. I feel like dancing now. Too bad I can't dance.
7 November
DavidArchie – My phone's been dead since yesterday and I lost my charger. Time to find another charger. But I'm eating cereal with blueberries in it.
DavidArchie – It's really interesting talking to a camera. I feel like I'm talking to wall-E. Only he's not alive. Maybe he's sleeping or something.
DavidArchie – Finished up the loast day of writing with @Matt_Squire and @Lady V Music. Had a fun week! I'm gonna miss them lol. REALLY talented people!
DavidArchie – I just had some amazing Costco cranberry goat cheese.
DavidArcie – Oh my heck! Watching Taylor Swift on SNL! Hahahaha!
Appearances
Today Show, Kaleidoscope
Today Show Concert Series
Toyota – Today Concert Series Schedule – Find out which artist will be singing and dancing on the show
Upcoming performances
THURSDAY, NOV. 5
8:00 a.m. ET Keith Urban (in studio)
WEDNESDAY, NOV. 11
8:00 a.m. ET Bon Jovi (Plaza): Special Veterans Day concert honoring servicemen, women and their families
THURSDAY, NOV. 12
10:00 a.m. ET Cheyenne Jackson & Michael Feinstein (in studio)
FRIDAY, NOV. 13
10:00 a.m. ET Train (in studio)
MONDAY, NOV. 16
8:00 a.m. ET Leona Lewis (in studio)
THURSDAY, NOV. 19
8:00 a.m. ET John Mayer (in studio)
MONDAY, NOV. 23
8:00 a.m. ET Susan Boyle (Plaza)
TUESDAY, NOV. 24
8:00 a.m. ET Alicia Keys (Plaza)
WEDNESDAY, NOV. 25
8:00 a.m. ET Bon Jovi (Plaza)
MONDAY, NOV. 30
8:00 a.m. ET Andrea Bocelli (in studio)
WEDNESDAY, DEC. 2
8:00 a.m. ET Barry Manilow (in studio)
FRIDAY, DEC. 4
8:00 a.m. ET Chanticleer (in studio)
MONDAY, DEC. 21
8:00 a.m. ET David Archuleta (in studio)
Where will you be on December 21st? HaHa! Glued to a TV watching David of course!! Love the fact he is finally getting more exposure!!!
Kaleidoscope
Don't Forget About Kaleidoscope: David to Film Live Show In D.C. November 16, Airing Thanksgiving Day!
What an amazing cause: to further research for women and cancer. And David Archuleta will be performing!
Kaleidoscope is a unique Thanksgiving special on FOX. Imagine the beauty of skating with legends like Scott Hamilton and Dorothy Hamill, joined on the ice by superstar skaters, Kristi Yamaguchi and Nancy Kerrigan, and Olympic hopefuls, Rachel Flatt, Johnny Weir, and Brandon Mroz.
That beauty is merged with the excitement of song as mega-star Olivia Newton-John and GRAMMY-winning song-writer David Foster perform some very special and magical musical numbers.
But the reason for Kaleidoscope is the brave message of Survivorship. This show was created to help raise awareness of the key issues surrounding women and cancer… to inform, inspire, and influence women to take action for their health.
This is Don't Miss TV… tune in Thanksgiving Day, November 26th at 4pm ET on FOX.
Google Alerts
Da Beat, Disney Dreaming
2 November
Bring Da Beat Back
Album Review: David Archuleta "Christmas From The Heart"
Happy Halloween … or, Merry Christmas! I'm a bit confused on which to say. Either way, I'm not big on Halloween, so I thought I'd take the opportunity to embrace the forthcoming holiday season by writing my review for David Archuleta's marvelous Christmas album Christmas From The Heart. I thought now would be a good time anyway because the only thing between us & December 25th is a big meal–& while I wouldn't wanna discount the meaning of that meal, I'm that guy with the figurative 'Christmas is #1' giant finger who counts down the days every year, so why put off the celebration, especially when David Archuleta is kicking the festivities off this year?
David begins Christmas From The Heart with several familiar tunes, but have no fear! I promise you he sings them not only in such a way that you'll forget you were ever tired of them, but with such (how do you put his voice into words again?) next-to-Godliness that I simply cannot deny the fact that it is the best I've ever heard the songs sung. First up is "Joy To The World," which has an 'oo' intro to die for & sets the mood exquisitely well. "Angels We Have Heard On High" is sung with surprising maturity (yes, even for David!) & "O Come All Ye Faithful" features that clear, beautiful tone we all know & love. Mr. Archuleta enters epic territory on "Silent Night" with those strings! You feel like you're along for David's journey on "The First Noel," which with, among everything else, that "hallelujah" a little past the halfway mark makes for a personal highlight. Then comes the heartbreakingly gorgeous "O Holy Night." Goodness, this is too much.
Despite having already reached what should be a lifetime limit of singing THAT beautifully for THAT long, David continues on with "Have Yourself A Merry Little Christmas" with guest Charice. They sound good together–even if she makes you realize just how great he is (if I'm being honest!). Alone again, Archie keeps his cool vibe going with the extra-smooth "I'll Be Home For Christmas," but throws ya for a loop with "Pat-A-Pan." As I've seen a number of you say… oh, to hear him do this live! He sings some incredible harmonies here, though they can be found throughout the album & are no small part in the reason I find this album so special.
I can't help but feel that David must be tired from taking so many epic journeys as I listen to "What Child Is This," another gorgeous track. Boy wonder continues to put those amazing pipes to work by singing the foreign language songs "Riu Riu Chiu" & "Ave Maria," the latter of which is just incredible & holds a particularly special place in my heart. David wraps things up with the album's sole newly-written track "Melodies Of Christmas." Though an unmistakable pop Christmas song, Archie does a heck of a job keeping the focus on his wonderful voice.
Christmas From The Heart is easily one of the best Christmas albums out there. There aren't even that many–even of the ones I have–that I love, as I'm not the biggest fan of Christmas music, but you wouldn't be able to tell that if you saw me listening to this one because it's just so darn lovable (just, of course, like David himself)! So, if you don't think Christmas music could possibly be as blissful as I've described above, think again.
Posted by vmars08 at 11:45 PM
3 November
Disney Dreaming – David Archuleta Helps Lisa Lopes Foundation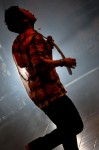 David Archuleta and Angels For A Cause are helping the Lisa Lopes Foundation to help raise money to open a new medial center in Honduras. The medical center will provide free health services including dental services. The current goal is to raise $10,000.
Source: LookToTheStars.org, Image Via Flickr
Fans
blogs, vids, VIPs
2 November
From Snarky Archies
Crush on Glee?!?!
Update 2: My favorite Erin just tweeted that someone on the Glee Forums found out that it's David's "Crush" on the Glee soundtrack! Supposedly Kurt is singing it! *squees* Adorable! OH MY ACTUAL HECK. HFKDHFDKJFD. 😀 😀 😀 This isn't 100% confirmed, but please, oh please, oh please be true. *crosses fingers*
4 November
David Archuleta Vietnam
The hair,  the closed eyes and the lips!!  Holy Cow!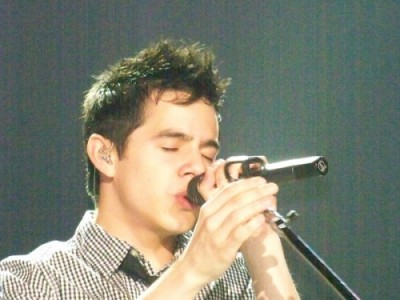 Christmas Joy finally on the RADIO! Look at this!!!
Radio Sampler:
1. Have Yourself A Merry Little Christmas
2. Joy To The World
3. Melodies of Christmas
The tracklisting of the CD sampler sent to radio. These are the tracks Jive is encouraging radio to play.
5 November
MTV Newa – Jim Cantiello
jambajim
11/05/2009 at 1:27 pm
Hi guys – Archie isn't working with Mat Kearney. Just his producer. I think it's an awesome fit. I love how Kearney's last album sounds. I described it to Mat as "underwater rock." (He had a good laugh about that, but finally conceded and understood what I meant.) It has a very nice dreamlike feel to it. Yet still sounds clear and analog-y. I HATE how pop/rock albums are now mastered within an inch of their lives and it just sounds like a wall of digital noise. Kearney's stuff always sounds clean. I hope we get to hear those songs. Would love to hear David's voice on a really well-produced song.
Human Interest
Sean Kingston, Tickets-for-Charity, Radio Disney
2 November
"Definitely, definitely"
Former Bad Boy Sean Kingston Heats Up Charts, Career
"Beautiful Girls" changed his fortunes. Built on the melody of Ben E. King's "Stand By Me," the song topped Billboard's Hot 100 and went platinum. It was so successful that, when David Archuleta sang "Stand By Me" on Fox-TV's "American Idol," a year later, he drew cheers by inserting Kingston's words.
Asked whether that was a compliment, Kingston laughs. "Definitely, definitely," he says. "And that was the whole idea. When I heard ['Stand By Me'] , it was one of my favorites, and I always wanted to do something to it — keep the beat and just switch everything around. And that was it."
5 November
Tickets for Charity.Com
Join David Archuleta in sharing some holiday cheer this season as he heads out on the road in support of his newly-released Christmas album, Christmas from the Heart. Tickets-for-Charity® is pleased to offer a Charitable Sale™ program of great seats to see the American Idol runner-up as he performs his hits along with holiday favorites and his original piece, "Melodies of Christmas."
Each ticket helps support some of the world's most respected charities, including Habitat for Humanity International and its work to eliminate poverty housing by providing simple, decent and affordable shelter. For the same or better price you'll typically find elsewhere, Tickets-for-Charity offers fans like you a chance to find the seats you want and support the causes you care about!
7 November
Think Requesting on Radio Disney Is A Waste of Time? Think Again.
Radio Disney, the Leading 24-hour Radio Network for Kids and Families, Delivers its Highest Daytime, Weekday Morning and Weekday Afternoon Ratings Ever in Kids and Moms in 2009
Radio Disney Reaches Weekly Audiences of More Than 22 Million Listeners 6+ and Nearly 7 Million Kid 6-14 Listeners
Posts Double-to-Triple Digit Percent Gains Year-to-Year in Key Demos
In 2009, Radio Disney, the only leading radio network for kids and families, delivered its highest annual ratings book ever during the Daytime, Weekday Morning and Weekday Afternoon, across all demos and most notably with its core Kids 6-11 and Kid 6-14 listeners, and Moms 18+ with Kids 6-11 and Moms 18+ with Kids 2-11. A network for the entire family, 91% of Moms 18+ with Kids 2-11 listen to Radio Disney with a child, an 11% increase over 2008. Throughout the year, Radio Disney reaches weekly audiences of 22.2 million listeners 6+ and 6.8 million Kids 6-14 listeners during its programming day.
Radio Disney is the No. 1, 24-hour radio network devoted to kids, tweens and families. Kids help pick the music played and are encouraged to interact via a toll-free phone line to the Radio Disney studio. The network's current playlist, driven by listener requests and representing major record labels, includes recording artists Miley Cyrus, Hannah Montana, Jonas Brothers, Taylor Swift, Demi Lovato, David Archuleta, Jordin Sparks, Jesse McCartney and Mitchel Musso. The network is available on 49 terrestrial radio stations and via RadioDisney.com, Sirius and XM satellite radio, iTunes Radio Tuner, XM/DIRECTV, mobile phones and on its all new Radio Disney iPhone App. Its brand extensions include multiple Radio Disney Jams CDs from Walt Disney Records and iTunes Music Store offerings
pikepss' Pick of the Week
David Archuleta Talks and Moves!
"What? I don't know if that's appropriate to say. That's interesting though."
David Archuleta in Atlantic City talking to fans about Halloween costumes. I adore this video, it's just another example of David's beautiful character. He certainly knows how to handle situations that are thrown at him. He laughs and states his honest and sincere feelings. The fans must have said something about Snow White and…….? I admire David for not compromising his values and sticking to his guns and always making sure he is appropriate even though some are not.
Also, the fact he is always promoting his album and reminding us he has a Christmas album out like we wouldn't know!!!! He is so comfortable on stage and interacts with his audience with such charisma you would think he has been doing this for years! Well keep talking David we are all ears!!!!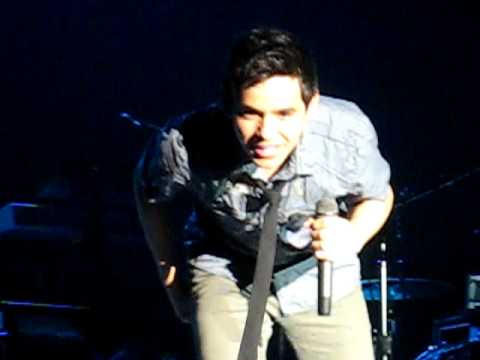 David's Moves on YouTube
My picks for the week are not over yet! This was just too too too cute to pass up! This ended my weekly wrapup with a smile and I might say a big smile, so don't go away without watching this! Who said David has no moves???? Haha! Woot! Woot! He's got my vote!!
DA Weekly Buzz about David Archuleta!
Copy this short URL to share this post anywhere: http://www.dabuzzing.org/?p=7283

Tags: Buzz Wrap · Christmas tour · Lisa Lopes Foundation · pikepss · Weekly Wrap
Filed in: career|columnists|David Archuleta|music|news|opinions|performances|photos|pikepss|reviews|voice
This Post has no Buzz yet.