SongsThere are only two songs on David Archuleta's second pop album that he didn't have a hand in writing. One is "Falling Stars" (Song of the Week on November 1) and the other is "Complain". The latter's lyrics would suit any musician whose life is spent on the road. "So far away from my home / And everything that I love / But as long as I'm breathing / Baby, I can't complain."
"Complain"
by David Archuleta
Recently David Archuleta took the stage at the Girl Up Pep Rally in Los Angeles, California. Before singing "Complain," he told the audience how much his mother and sisters have influenced him. He talked about how Girl Up is a great cause which supports the empowerment of girls.
Girl Up live performance of "Complain"
Video source: Girl Up Campaign
Length: 3:06 minutes
Listen to the album version. Guitar and drums are fabulous!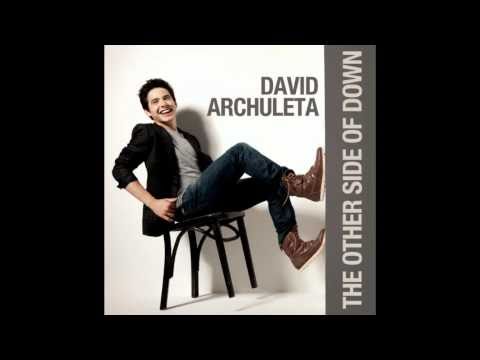 "Complain" snapshot
Written by Emanuel Kiriakou, David Hodges, and Claude Kelly.
Produced by Emanuel Kiriakou for Roditis Music
All instruments by Emanual Kiriakou except drums by Dorian Crozier; background vocals by David Archuleta
Released 5 October on David's third studio album, The Other Side of Down.
Read and print the "Complain" lyrics.
Buy "Complain" and all the other songs from David Archuleta's Official Store.
Let's never forget David's debut album! Most of the songs from Katie's collection of Songs of the Week are from David Archuleta.
Last week's Song of the Week
David Archuleta, the Voice
Copy this short URL to share this post anywhere: http://www.dabuzzing.org/?p=18481

Tags: Claude Kelly · Complain · David Hodges · Dorian Crozier · Emanuel Kiriakou · Girl Up Campaign · Song of the Week
Filed in: columnists|David Archuleta|minja|music|performances|voice
This Post has earned 1 Buzz.